Sydney
" I didn't know true bravery till I saw it in my mom"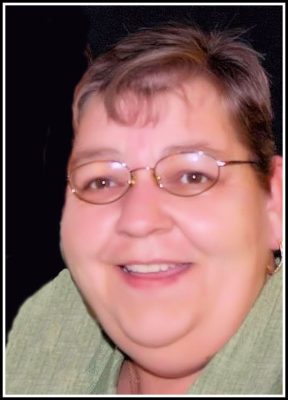 It is with broken hearts that we, the family, announce the passing of our beloved "Ma", Brenda Rose Marie Helle on Tuesday April 12, 2023, after her long brave battle with cancer at Hospice Cape Breton, Sydney.
Born on January 29, 1951, Brenda was the daughter of the late Arthur and Margaret (LeLievre) Chaisson.
Brenda is survived by her sons, Scott (Anita) Helle, Wayne (Tammy) Helle; sister, Donna (Tommy) and family; grandchildren, Brian (Becca) Toomey, Sarah, Austin, Riley, and her little papoose, Owen. She will be deeply missed by her fondly called "Bonus granddaughter" Emily Redmond; as well as many, nieces, nephews, cousins and friends.
Besides her parents, Brenda was predeceased by the father of her children, Victor Raymond Helle.
Brenda was fondly called "Ma" by so many people, she was known for her wit, her straight forward tell it how it is attitude and somewhat spicy personality. She was a best friend to many, kind-hearted to a fault and made some of the best darn cinnamon rolls on this side of Antigonish.
If you asked her what she was most proud of in her life, Brenda's answer would be her two sons, Scott and Wayne. They were her joy.
In her early years after high school, Brenda trained to be a hairdresser, but after having the two boys, "Ma" then made the best decision to run her own bakery and craft shop right from the comfort of her own home. Miners from far and near knew who baked the best bread and sweets in New Waterford. The craft shop was the talk of the town and many ladies gathered for a nights of craft lessons and laughter. As the boys grew older "Ma" recognized that it was time for a change and went to school to become an Executive Secretary. "Ma" used those skills for 10 years at EDS. We as a family still have people say, "I knew your mom from EDS, she is the best!"
Some of her favorite things was a true passion for music, mostly country which always included a good two step dance. For the past number of years from May to Oct the only place you find "Ma" was at her trailer, in her favorite place, "The Beach" in Cheticamp.
We as a family cannot express our sincere thanks to all the staff at Hospice Cape Breton. You are all now part of our family. Because of the care you provided "Ma" you gave us the time to celebrate, make memories and enjoy every minute of every blessed day we had with her. That is priceless.
Per "Ma's" request there will be an open house/kitchen party. So, bring your guitars and instruments and let's celebrate Brenda's life from 2–5 p.m. on Saturday April 22, 2023, at the Pier Community Funeral Home, Whitney Pier.
Donations in memory of Brenda may be made to Hospice Cape Breton.
Funeral arrangements are entrusted to the care and direction of Pier Community Funeral Home.

Online Condolences
To Scott and Family
Our most sincere sympathies for the loss of your Mother. it's always a hard and sad time when you lose someone so close and dear. Scott all your Friends and Brothers understand and know your pain. Please accept express our condolences to all at this trying time!
From:  Gary F Kennedy