North Sydney
June 22, 1948 – March 22, 2023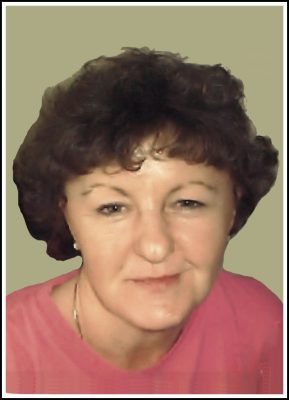 It is with a great sense of loss that we, the family, announce the death of Carmelita Rahey (formerly of Whitney Pier) surrounded by her siblings. Carmelita died peacefully after a short struggle with cancer. Her death occurred on Wednesday, March 22, 2023 at Hospice Cape Breton where she received exceptional care.
Carmelita was predeceased by her husband, Raymond; parents, Mary Margaret (MacDonald) and John Neil Campbell; sister, Eileen (John Neil) Smith and brother, Joseph.
Carmelita is survived by four sisters, Agnes, CND, Sydney, Teresa (Andrew) Arsenault, Howie Centre, Mary Margaret (Robert) MacKinnon, Albert Bridge, and Patricia (Terry) Moore, Riverview, NB; three brothers, John (Barbara), Sydney, James, Albert Bridge, and Roderick (Mary), Sydney; as well as several nieces and nephews.
Until Carmelita's retirement, she worked as a case worker for Social Services, CBRM. Carmelita lived a full and interesting life. Her employment began as a teller at the Whitney Pier Credit Union where she made lifelong friendships. Carmelita loved nature and all living things. She enjoyed oil painting and her many paintings continue to be appreciated by family and friends. Carmelita was a caring and loving person to all she met throughout life.
In respecting Carmelita's wishes, cremation has taken place. There will be no visitation or funeral service at this time. A private religious ceremony will be held at Resurrection Cemetery, Sydney Forks, at a later date.
In memory of Carmelita, memorial donations may be made to Hospice Cape Breton or a charity of choice.
We are comforted in knowing that Carmelita is at peace. She will be greatly missed by her siblings and friends. Our lives are better for having had her presence among us.
Funeral arrangements are entrusted to the care and direction of Pier Community Funeral Home.

Online Condolences
So sorry to hear of Carmelita's passing. Growing up and working with Carmelita at DCS was so special as she was such a pleasant, caring lady for sure.
She wIll be missed by so many. R.I.P. Carmelita.
From:  Gen Fogarty
I was saddened to see that Carmelita had passed away. She was a sweet, kind lady.
My sincere condolences to family and friends.
From:  Lynn Hussey
So very sorry for the loss of your sister . Hugs to all!
From:  Brenda Philpott
To the Family
Our deepest condolences to all of you. You are in our thoughts and prayers. Carmelita was a beautiful lady
From:  Mary & Roddie Keeping
My heart hurts for your loss. But happy memories are a great legacy, and none greater than those shared with Carm.
From:  Joanne Lachapelle
I am very sorry to hear of the passing of your dear sister, Carmelita.
From:  Christine Proctor-Hahn