Eskasoni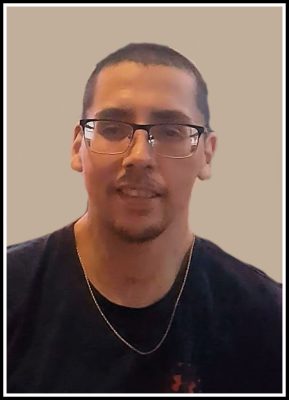 Curtis Robert Poulette, 34, of 97 Castle Bay Road, Eskasoni, passed away peacefully on Friday, March 10, 2023, surrounded by his family.
Born in Sydney on July 4, 1988, Curtis was the son of the late David and Jean (Marshall) Poulette. He is also the son of his stepmother, Mildred (Gould) Poulette.
Curtis was all about family. He was a member of the Holy Family Parish, Eskasoni. He was a pool player, he loved swimming, hunting, cruising and enjoyed social media. Curtis graduated from T.E.C. training center. He worked as a custodian at the Sarah Denny Memorial Center, he worked in public works and worked in livelihood fishing.
Curtis is survived by his loving companion and the mother of his children, Shaelene Paul; children, Jaelynn, Santanna Christopher, Sadie, Gabriella, Kurtis Jr and Isabella; sisters, Charlotte Anne, Claudia, Mag (Duma), Cheryl, Amanda, Melissa, Irene, Elizabeth Rose, and Marianna, all of Eskasoni; brothers, Alphonse (Annie), Brad , Kevin (Jasine), Wilfred Jr (Olivia), and David Jr (Stacey); godchildren, Jean Poulette and Cassandra Gould; as well as best friend and Home Care Worker, Vincent Francis.
Besides his parents, Curtis was predeceased by brothers, Buford (B.J); sister, Sandra Poulette and brothers-in-law, Kenneth Googoo and Joey Joe; godchild, Sutik Poulette and godparents, Edward and Rita Aucoin.
Visitation for the late Curtis Robert Poulette will begin after 5 p.m. on Thursday, March 16, 2023, in the family residence at 97 Castle Bay Road, Eskasoni. Funeral Mass will be celebrated at 10 a.m. on Saturday, March 18, 2023, at Holy Family Parish with Fr. Antolin Asor officiating. Interment and Salite will follow service.
Funeral arrangements are entrusted to the care and direction of Pier Community Funeral Home.

Online Condolences
l