Bateston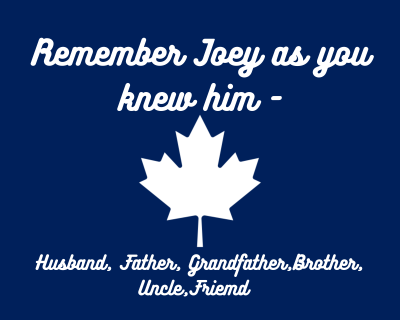 We, the family, regret to announce the passing of Joey, on Tuesday, March 14, 2023, after a short but courageous battle with cancer, surrounded by his family at the Cape Breton Regional Hospital, Sydney.
Born on March 27, 1952, in Burin, Newfoundland, Joey was the son of the late Joseph and Janet (Bolt) Pitcher.
Joey is survived by his loving wife, Ann (Spencer) Pitcher; three sons, Daniel (Jeanne), David (Jodie), and Kevin (Stephanie); grandchildren, whom he loved dearly, Kinnon, Ben, Jack, Beau, Teddy and his only granddaughter, Rosie; siblings, Harry (Donna), Wayne (Nora), Calvin (Caroline), Yvonne (Harry), Bonnie (Stewart) and Peggy (Bernie); many nieces and nephews; as well as Aunt Winnie and Uncle Harry.
Besides his parents, Joey was predeceased by his twin brother who died at birth; mother and father-in-law, William and Josepha (Locke) Spencer (who thought of him as a son) and brother-in-law, Jim Bates.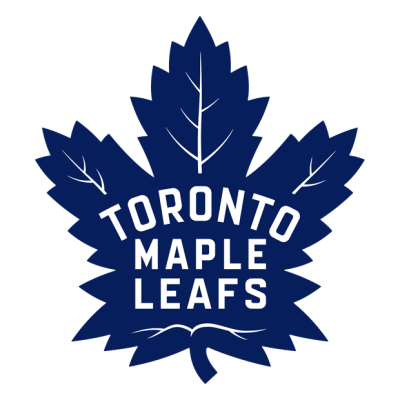 Joey was an avid Maple Leaf fan and loved playing in the Wednesday hockey league with the guys. He had a great love of music and enjoyed playing his guitar. His greatest joy was spending time with his grandchildren, who called him Bop.
Special thanks to the staff at the Cape Breton Regional Hospital for all the great care provided to Joey during his battle, especially to his Palliative Care Nurse, Brett Gillis, and his oncologist, Dr. Kian Kodadad.
A gathering of family and friends to celebrate the life of Joey Pitcher will be held at Pier Community Funeral Home, 1092 Victoria Rd. (entrance on Church St.), Whitney Pier from 2 to 4 p.m. on Saturday, March 18, 2023. Private family interment will take place at a later date.
In lieu of flowers, donations in memory of Joey may be made to Hospice Palliative Care Society of Cape Breton.
Funeral arrangements are entrusted to the care and direction of Pier Community Funeral Home.

Online Condolences
Our deepest condolences to the Pitcher family. Loss of a family member is heartbreaking. Our hearts go out to you. I played hockey for a number of years on
Wednesday with Joey. He will be missed. Our thoughts and prayers are with you at this difficult time.
From:  Joe & Mary Macpherson
Ann, Daniel, David, Kevin and families. We are so sorry for your loss. Our heartfelt sympathy to all of the family during this difficult time. Brian and Donna MacIntyre-Lahey.
From:  Brian Lahey
So very sorry to hear Joey has passed. My wife Josephine and I wish to offer our heart felt condolences to Anne and the boys as well to family members. Joey and I used to work together at Nat Sea in Louisbourg years ago. We sometimes travelled together and shared many laughs with other friends such as Henry, Darrel, Eric just to name a few. Once the plant shutdown we all lost touch with one another. Joey was a great guy, fun to be around, ready to lend a hand and a devoted Husband and Father. Hard to believe he is not with us. May God bless him.
From:  Gary Skinner
My sincere sympathy to all the family. You are in my thoughts and prayers as you navigate through this immense loss of husband, father, father-in-law, grandfather, brother, brother-in-law, uncle.
From:  Colleen Wilson
Dear Peggy, Bernie & family,
We are so truly sorry for your loss. All our thoughts are with you during this very difficult time.
With deepest sympathy,
Brian, Shelley, Justin, Brandon & Brilun Staff
From:  Shelley Lund
Sincere condolences to the family, you are in our thoughts and prayers🌹
Rest in peace Joey🙏🏻
From:  Stanley and Karen Pink
Our sincere condolences to family and friends regarding Joey's recent passing. Attended school, played sports and enjoyed Joey's friendship during my boyhood years in Louisbourg. Joey Pitcher was first class in every respect. Rest in Peace my Friend.
From:  Vernon Peck