Sydney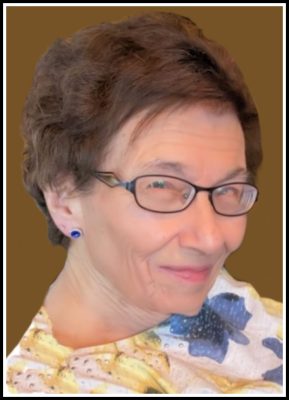 It is with profound sadness that we, the family, announce the passing of Christina Diana (Raptis) Higgins, age 82, on Saturday, March 11, 2023, at the Cape Breton Reginal Hospital, Sydney, after a brief illness.
During Christina's earlier years she helped out at the Diana Sweets restaurant which was family run. She loved life and during the 1960's ran for city council. In her past she was employed at Sampson Motors as well as Fashions Fancy. Christina also volunteered at the local CNIB during the 70's for a brief period of time. Some of her favourite past time activities were cooking, baking and needle point.
On June 8, 1963, Christina married her first husband, William 'Bill' Francis Kieley. They loved to travel and visit relatives in the USA and New Brunswick. They had four children and were married for 17 years until Bill passed away in 1981. Although Christina was visually impaired, she raised her children to the best of her ability and was able to see the beauty in all things great and small.
Later in life she married her second husband, the late John Thomas Higgins and were married for 40 years. They were the owners of the Pyramid Beverage Room in Reserve Mines. They enjoyed going fishing, going for drives and parking at the local Tim Hortons to enjoy evening coffee with friends.
Christina's greatest passion and what she was proud of most was her family. She never missed a beat in being present for milestones and special occasions in one way or another and always made a point to make sure everyone knew she was thinking of them, and that they were loved.
Besides her husbands, Christina was predeceased by her parents, Maria and Christos Raptis, and her son-in-law, Brian Muise.
Christina is survived by her four children, Chris (Linda) Kieley, Lisa (Ron) Hanna, Angela Kieley (Donnie MacLennan) and Cynthia Kieley; three stepchildren, Shawn Higgins, Kellie Higgins-Turner (Jeff) and Michael 'Mickey' Higgins (Jill Mulvehill); three grandchildren, Christina Henderson (Brad), Sophia Kieley and Joey Hardy (Melanie); six step-grandchildren, Harrison, Sharon, Tarrah, and Jonathan, Seamus and Claire; four great-grandchildren, Edie, Hunter, Tristan, and Luke and step-great-grandchild, Niah.
The family would like to express their upmost gratitude to Dr. Meagan Keating, Dr. Greg Myatt, Dr Williams and all the wonderful nurses -who she liked to call "daughters" on 4A at the Cape Breton Regional Hospital. We would also like to thank Dr. Saneea Aboud and the nurses of the An Cala Palliative Care Unit for ensuring Christina's final hours were peaceful and respectful. Your kindness and compassion will never be forgotten.
Christina never liked to say "Goodbye" so we will say, "See you later, we miss you and we love you".
Visitation and funeral service to celebrate the life of Christina Higgins will be held at Pier Community Funeral Home, 1092 Victoria Rd. (Entrance on Church St.), Whitney Pier on Sunday, March 19, 2023. A gathering of family and friends will take place at 5:00 pm and funeral service will follow at 6 pm in the All Faith Chapel with Rev. Sheldon Chant officiating. Private interment will take place at a later date.
In lieu of flowers, donations in Christina's memory may be made to the CNIB, The Heart and Stroke Foundation or the Regional Hospital Foundation.
Funeral arrangements are entrusted to the care and direction of Pier Community Funeral Home.
"The only thing worse than being blind
is having sight but no vision…"
Helen Keller

Online Condolences
Our sincere condolences to the families of Christina.
Christina was a dear friend of my parents. My Mom was one of her close friends and shared a lot of good times together.
Thinking of you all at this difficult time.
From:  Maria Sophocleous & Family
Christina was a good friend .My sincere condolences to all of her Family,You will be missed…R.I.P 🙏
From:  Allan JACQUES