Sydney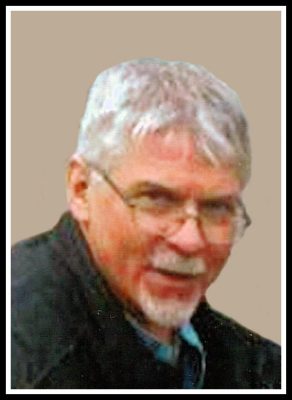 Bobby, Biker Bob, or Bob, to all who knew him over the 66 years of his life, he is now pain free and has taken his final motorcycle ride on Friday, February 24, 2023, from Cape Breton Island.
Born on, January 16, 1957, in Sydney, Bobby was a son to the late Cecilia Cooke and Paul Schaller.
Aircraft Maintenance Engineer, as his profession, Bobby was known as the guy to see if you needed any motorcycle or vehicle advice. His mechanical genius brain was undoubtably the best. In his life, he had the opportunity to use his skills on automobiles, motorcycles (his first love), aircrafts (airplanes and helicopters), basically anything that had a motor.
Bobby will be remembered riding his motorcycle with numerous friends or simply going for a ride solo, just to get away. His other passion was downhill skiing, he really enjoyed spending quality time with his friends on the hills.
Bobby is survived by his partner in life, Hélène Allard; sons, Ryan (Kristina) and Robbie (Jess); grandchildren, Jace and Myla; brothers, Gerry (Louise), Ron (Susan), friend and brother, Raymond (Rosemarie); sisters, Barbara (Gilles), Cecilia, Patricia (John), Jane and many nieces, nephews, and cousins.
Beside his parents, Bobby was predeceased by his brother, Doug; sister, Joanne; brother-in-law, Guy and niece, Noreen.
We, the family would like to thank the staff at Harbourstone Enhanced Care, Levatte's Lane for the care they provided to Bobby in his final battle with Multiple Sclerosis.
Visitation and memorial service to celebrate the life of Bob Schaller will be held at Pier Community Funeral Home, 1092 Victoria Rd. (entrance on Church St.), Whitney Pier on Sunday, March 19, 2023. A gathering of family and friends will take place from 12 noon to 2 p.m. with the memorial service to follow at 2 p.m. in the All Faith Chapel with Fr. Paul Murphy officiating. Private interment will be at a later date.
Donations in memory of Bobby may be made to the MS Society of Canada, or to any food bank in your area.
Funeral arrangements are entrusted to the care and direction of Pier Community Funeral Home.

Online Condolences
Ray; Our condolences to you and you and all your family. May Bob rest in peace.
From:  John Shannon
Guys so sorry for your lose stuck for words here a big lose for OLD CB.
From:  Leonard Rusty Lovelace
Bob now your in Peace,but the times we had biking with you will always be with me the time you would fix my bikes to the fun we had Sking with you God Bless you Bob until we meet again Your Biker Friend Dale Leterte.
From:  Dale Leterte
As a young man I walked into your garage and without hesitation we started tearing apart a Honda Gold Wing. Why? Because you wanted to know how it worked. That was a great lesson, I still carry with me today. I've pulled apart alot of engines, race cars and motorcycles since then and have thought of you often. It was great to reconnect a few years back so I could thank you for that life lesson that has stayed with me! RIP Biker Bob!
From:  Paul Morrell