Sydney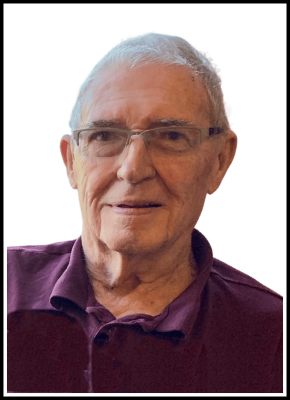 It is with heavy hearts that we, the family, announce the passing of our Uncle Ab, Albert Stewart Roberts on Tuesday, February 14, 2023, at The Cape Breton Regional Hospital, Sydney.
Born on April 16, 1940, in Esquesing Township, Ontario, Albert was the son of the late Nellie (Stewart) and Erline W. Roberts.
Albert was raised as an only child on his parents' farm in Alliston/Cookstown, Ontario. He moved to Angus, Ontario and worked as the Controller for Hill Refrigeration in Barrie, Ontario until his retirement.
In 1974 he married the love of his life, Dorothy 'Babe' Lillian Crombie. Ab loved his visits to Cape Breton, and they eventually retired here. He was a devoted husband, loved animals and cherished his family.
His wife, Dorothy, passed in 2018 and Ab became a resident of Seaview Manor in Glace Bay where he resided for the past year and a half.
Ab is survived by his brother-in-law, James Crombie, PEI; nieces, Sandra Crombie (Allie Boutilier), Alberta, Janet (Gord) Grant, ON, Joanne Crombie (Gary), PEI, Leslie (Dave) Town, ON, and nephew, James Crombie Jr., PEI.
Besides his parents, Ab was predeceased by his wife, Dorothy (Crombie) Roberts; sisters-in-law, Barbara Crombie and Lillian Crombie, and in-laws, Alexander and Marcella Crombie.
Heartfelt thanks to the staff of Sydney Homemakers, who were so very kind, and he cherished their friendship. Thanks to the staff at Seaview Manor for their care of Ab in his time of need. Many thanks to his neighbour, David, who was always there to lend a helping hand. And a special heartfelt thanks to his caregiver and friend, Ann Slade and Clarence Slade, who have been a god send to our family for many years.
There will be no visitation or service for the late Albert Roberts.
Donations in Albert's memory may be made to the Seaview Manor or the Heart & Stroke Foundation.
Funeral arrangements are entrusted to the care and direction of Pier Community Funeral Home.

Online Condolences
l