Whitney Pier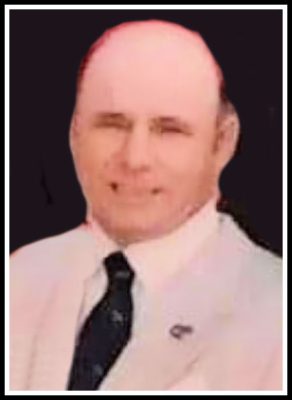 It is with great sadness that we, the family, announce the passing of Pius A. Corbett Jr. of Whitney Pier on Sunday, February 26, 2023, at the age of 74.
Pius is survived by his five children, Sandy, Billy, Joe, Kelly, and Derek; He was the brother of many siblings, consisting of the Corbett brothers, John, Tom (Ronelda), Bill (Martina), Tony (Janet), Robert, Gary, and Terrance; sisters consisted of, Mary Palmer, Alma Corbett, Brenda Corbett, Delores Kelly, Janice Corbett, Gloria Corbett, and Judy Billard; as well as other extended family members.
Pius was predeceased by his parents, Alma and Pius Corbett, and sister Patricia Hawco.
Pius worked many years at the Steel Plant until he retired. His love was spending his days fishing and hunting and spending quality time with his dogs. He was an avid politician, serving as an alderman in Whitney Pier.
During his last moments, Pius was surrounded by his family at the Cape Breton Regional Hospital. Thank you to the staff at C.B.R.H. for their amazing compassion and care.
At this time there will be no visitation or service for the late Pius Corbett.
In memory of Pius, donations may be made to the Cape Breton SPCA or the Heart & Stroke Foundation.
Funeral arrangements are entrusted to the care and direction of Pier Community Funeral Home.
"Fly high with the angels, Bugsy"

Online Condolences
We are so sorry to hear this sad news. Our thoughts are with you during this difficult time.
From:  Gen MacLeod/Kevin Primmer
My most sincere condolences to the family.
From:  Greg Nearing
To all the family of pius sorry to hear about your loss rest in peace bugs
From:  Brian and Sharon Mac Neil from peiom pei