Sydney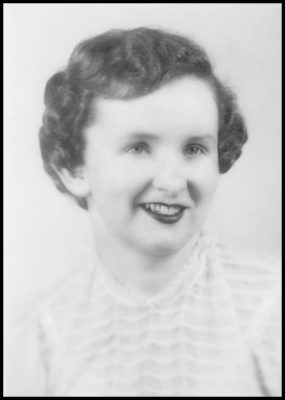 The family of Carol June Rose are saddened to announce her peaceful passing on Tuesday, January 31, 2023, at the age of 86, at the Cape Breton Regional Hospital, Sydney.
Carol was born in Wolfville to the late Allan and Maxine Hankey. The Hankey family also lived in Kentville, North Sydney and Sydney. She enjoyed recounting her early working days at Simpsons-Sears, Eastern Light and Power, the many happy times at Diana Sweets, and nights out with friends laughing and dancing.
A loving and devoted wife and mother, Carol is survived by her children, Kelly, Kimberly, and Paul. Nanny will be dearly missed by her granddaughter, Haylee, the apple of her eye. They were two peas in a pod. She also leaves behind her brother, Roger Hankey (Mary), Port Hawkesbury, and many nieces and nephews.
She is reunited with her parents; husband, Alfred; sister, Alana, and others she has missed over the years.
Known for her warmth, Carol also had the gift of the gab. Telling tales with family, special friends, and neighbours was a cherished activity.
Mom loved a good cup of tea, reading, gardening, and cracking puzzle books. Over the years, she connected with former classmates at Sydney Academy. She helped organize several class reunions and enjoyed reminiscing with friends, both old and new.
Carol will be truly missed and loved by her family and friends, near and far.
Special thanks to Dr. McCarville, Dr. Ernst, Cape Breton Regional Hospital ER and 3A staff, EHS members, and her long-time family doctor, Dr. Liam Orrell.
There will be no visitation for the late Carol June Rose. A private service will be held at a later date.
Donations in memory of Carol may be made to Transition House, SPCA Cape Breton or a charity of one's choice.
Funeral arrangements are entrusted to the care and direction of Pier Community Funeral Home.

Online Condolences
Condolences Kim on the passing of your beautiful Mom and to Haylee on the lose of her Nanny. Sending prayers 🙏 to both of you. xo
From:  Mary Rose Murphy
To the Rose & Hankey Family, Our sincere condolences on your loss, our thoughts and prayers are with you all during this sad time!
From:  Donna & Mark MacIver
So sorry to hear about your mother. We would run into each other once in a while since she left Central St and always said we were going to get together but like most people, we never did. I regret that now. My thoughts are with you at this time.
From:  Liz Dakai
My sincere sympathies to the family as you deal with this loss. I am thinking of you during this challenging time.
From:  Marilyn O'Neil
Kelly and family, we are so very sorry to read of the passing of your Mom. Please accept our most sincere condolences. Sending you love and hugs.
From:  Jennifer Craig & Ed Fewer
So sorry for your loss, remembering chats with Carol and Al as we were next door neighbours on Central St. Sydney. Always Great Memories!!! The Stevens Family.
From:  Tommy Stevens