Sydney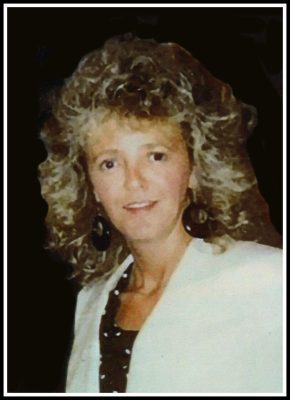 On Monday, January 30, 2023, Mary Margaret 'Margie' Riley, a beloved wife, mother and sister passed away peacefully in Hospice Cape Breton in Sydney, at the age of 75.
Born to the late Angus and Mary (Campbell) MacDonald on June 22, 1947, Margie grew up in Sydney with her four siblings, John (June), Stevie (Shirley), Alex (Karen) and Marie (Max). She later moved to Toronto with her sister and partner in crime, Marie, where they enjoyed many amazing years. She and Marie often spoke of their "Toronto Stories" to the rest of the family, who all enjoyed hearing about the fun shenanigans they took part in.
While in Toronto, Margie met the love of her life, Dave Riley. Not long after, the two were married and started their family. Margie and Dave have been married for the past 53 years and have stood by each other's side through thick and thin. Together they had one son, Todd Riley (Diane) who was Margie's prized possession. The sun rose and set on him. Margie would do anything for her son and was always there to support him through years of sports and with his personal and professional life.
After moving back to Sydney, Margie resided in Ashby until her passing. She worked at MacLeod's Book Store, Wapo's in Whitney Pier and later at the Spring Garden Villa. She later retired and enjoyed spending time with family, reading the paper, watching sports (especially hockey) and loved to dance – sometimes on top of chairs or even tables.
Margie was the grandmother of two beautiful grandchildren, Cassidy and Carson Riley, as well as two step-grandchildren, Ty and Nola, who she adored dearly. She was known as 'Ginga' to Cassidy and Carson and they shared many fond memories together especially around sporting events and Cassidy's singing. Her niece and goddaughter, Debbie (Brad) was like a daughter to her, and they shared lots of love and many wonderful times together. Debbie's two children, Dillon (François) and Taylor (Jordan) were also very dear to Margie's heart, and she didn't miss a single thing either of them did. Dillon and Taylor could listen to Margie speak for hours and were always entertained by her stories.
For those who knew Margie, it was clear that she had a very distinct wit and charm. She aways enjoyed family gatherings and she was known as the life of the party. Her sassy, sarcastic attitude was unmatched, and you always knew to expect a laugh whenever Margie was around. From brilliant one-liners to some of her famous catchphrases, Margie enjoyed poking fun at everyone around her, but always in a loving way. Family always came first for Margie and her favorite times were spent surrounded by family. Those who were fortunate enough to be loved by her were loved very dearly.
Margie is survived by her husband, son, sister, grandchildren, sisters-in-law, and many nieces and nephews. She will be deeply missed by all of her family.
The family would like to thank the staff of Hospice Cape Breton for being so compassionate and caring for Margie during her final weeks.
In lieu of flowers, donations may be made on behalf of Margie to Hospice Cape Breton or Loaves and Fishes.
Visitation and memorial service to celebrate the life of Margie Riley will be held at Pier Community Funeral Home, 1092 Victoria Rd. (entrance on Church St.), Whitney Pier, on Saturday, February 4, 2023. A gathering of family and friends will take place from 11 a.m. to 1 p.m. with the memorial service to follow at 1 p.m. in the All Faith Chapel with Fr. Paul Murphy officiating. Interment will take place in Resurrection Cemetery, Sydney Forks at a later date.
Funeral arrangements are entrusted to the care and direction of Pier Community Funeral Home.

Online Condolences
Margie was a beautiful lady to all who knew her condolences to all her family
From:  Sandra Murphy
Sorry for your loss
From:  Dianne Pino Barr
Sorry to hear of your lose.may your many treasured memories help the family through this difficult time..RIP
From:  Kevin Primmer/Gen Macleod
Dear Todd, Dave and family:
Our sincere sympathy at this difficult time. Our thoughts and prayers being sent to the family as you grieve the passing of Margie.
From:  Dave,Mary French and Family
Margie riley passing I always enjoyed her she was so funny your many memories will help you through this
I'm so sorry to hear of Margie's passing I alway enjoyed her she was so funny all your memories will help you through this
From:  Marlene Gallivan
Sincere condolences on the loss of your mother, wife and sister, Margie was a fun woman who always had a smile and a funny story. Please know I am thinking of you at this time. So sorry Marie, to lose a sister is very sad.
Sincere Sympathy, Dianne Colford MacAskill, Victoria Road.