Sydney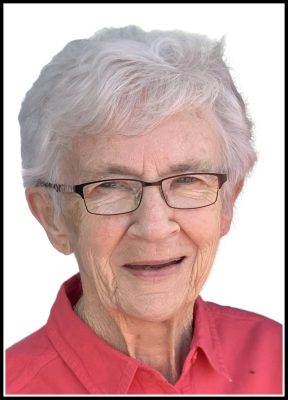 It is with great sadness that we, the family, announce the passing of Jean Murphy on Saturday, January 7, 2023, at the Cape Breton Regional Hospital, Palliative Care Unit, Sydney.
Born on July 22, 1935, in Sydney, Jean was the daughter of the late James and Marcella (Baldwin) Neville.
Jean was a much loved and respected teacher. From the start of her career at South Bar Elementary to her last role as principal at Jamieson Elementary, Jean was devoted to her students. She remembered every person she taught and took great pleasure in seeing her former students in later years.
A committed volunteer, Jean served on the boards of the Sydney Co-op and Whitney Pier Credit Union and was involved with the NS Teachers Union. She was a woman of deep faith and an active member of Holy Redeemer Parish. Jean enjoyed baking and knitting and made beautiful quilts that were gifted to family and friends.
Jean is survived by her children, Patricia (Brian), Denise (Kenny), and Fred; her darling granddaughter, Emily; sisters, Theresa (who was Jean's devoted caregiver throughout her illness) and Dolores (John); brothers, Ellis, Abbie (Sandra), and Charlie; sisters-in-law, Lovie Murphy and Biddie Jessome; many nieces and nephews and life-long friend, Bonnie MacDonald.
Besides her parents, Jean was predeceased by Pat, her loving husband of 44 years; sisters, Lena, Julie and brothers, Freddy, Danny and Jimmy.
Cremation has taken place and there will be no visitation for the late Jean Murphy. Memorial Mass will be celebrated on Wednesday, January 11, 2023, at 11 a.m. in Holy Redeemer Church, Whitney Pier with Fr. Paul Murphy officiating. The service will be live streamed on the Holy Redeemer Church Facebook page.
Click Here:  https://www.facebook.com/holyredeemerwhitneypier/videos/
A reception will follow at the Pier Community Funeral Home. Internment will take place in Resurrection Cemetery, Sydney Forks.
Many thanks to Dr. Steve MacDougall for his care of Jean over the years, and special thanks to the staff of 3B and the Palliative Care Unit.
Donations in Jean's memory may be made to the Holy Redeemer Building Fund or a charity of one's choice.
Funeral arrangements are entrusted to the care and direction of Pier Community Funeral Home.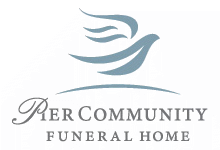 Online Condolences
Patricia and Family, so sorry for your loss, our thoughts are with you.
From:  Keats and Brenda Biron
To the Family of Jean. I send my deepest sympathy of Jean's passing .She was a wonderful kind and loving person.May she RINP
From:  Marilyn Bates
Trish, Brian and Emily,
We were saddened to hear of the death of your mother and grandmother. May happy memories and the love of family and friends support you at this difficult time.
From:  Aaron, Mary-Jane and Alex Driscoll
To Jean's Family,
I was saddened to hear of Jean's illness and subsequent passing. She was a fine person and will be sorely missed. May she Rest In Peace.
From:  Chuck Drohan
Brian,Trish & Emily
So sorry to hear about your loss. Our deepest condolences. We are thinking of you at this time.
Karen, Ed and Riley
From:  Karen Leblanc
Sending heartfelt condolences to the family. Jean was such a warm loving person who always greeted you with a smile. She will be missed by many for sure. God Bless 🙏
From:  Sophie Neville & Mary Keough and family
Abbie, Ellis, Dolores, Theresa, Charlie & family, So very sorry for your loss! Jean was a kind, loving person who was well respected by all who knew her! Heaven is blessed with another beautiful lady! May she Rest in Peace! Our thoughts and Prayers are with you All during these difficult days!
From:  Emily & Alex Wall
We are so very sorry to hear of Jean's passing .
She was such a lovely lady, always a smile .
Thinking of you all xo
From:  Joan & Dave Ranni
My Sincere condolences to all of Jeans family ! i live in the home at 91 matilda street .
From:  Kevin G Patterson
My deepest condolences to the Murphy family. I'm so sorry to hear of Jean's passing. She was an amazing woman. Our thoughts and prayers are with you and your family during this difficult time. God Bless
From:  Derek Marchand & family
Sorry for your loss. Jean was a lovely person.
From: Fred Mary Broussard
My condolences to Jean's family and friends . I knew her family since before I started school . Everyone of them cared and helped others . Ellis was a neighbour at one time . Prayers said .
From: John O. Wilson
My condolences to Jean's family on her passing. She was an excellent teacher and role model. She had a heart of gold.She taught me in Grade 6 and I taught her children French.
From: Betty ( Humeniuk ) Mc Intosh
I always admired Jean for the caring person she was. An integral part of Holy Redeemer Church for many years. I remember when my brother Carman died, Jean sent a baked dish to our house, delivered by the ever faithful Pat. A seemingly simple gesture of kindness but it touched me so much.
From: Colleen Gillis
Dear family and friends,may heartfelt prayers and treasured memories bring you comfort and peace.Sincere sympathy to you all during your loss.Ed and Doreen Tynski
From: Doreen Tynski
My sincere condolences on the passing of Jean . She was a lovely ,gentle ,sweet lady .My dear departed husband Ken Mizzi was a very good friend of Jean . She so helpful to him in his teaching career. May she rest in piece & be united with her loving husband .
From:  Martha Mizzi