Eskasoni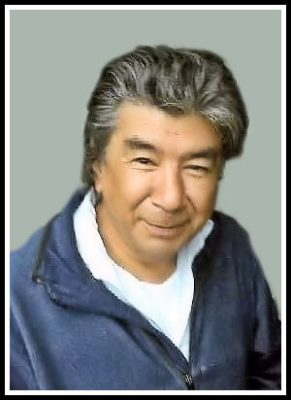 Robert Joseph Herney, age 67, died suddenly on Wednesday, January 11, 2023, at home in Eskasoni.
Born on December 12, 1955, Bobby was a son to the late William and Sarah (Wood) Herney.
Bobby is survived by his companion and the mother of his children, Bridget Ann Paul; daughters, Alice Marie Herney and Phelecia May Herney, both of Eskasoni; grandchildren, Saira, Aurora, Lance, Robbie, Alia and Bernard; brother, Sulian Herney; godchildren, Rolanda Dennis, Martha Prosper and his fur companions, his dog, Snowball and cat, Meu.
Besides his parents, Bobby is predeceased by his siblings, Noel Doucette, Martha Doucette, Daniel Doucette, Dorothy Doucettte, Albert Doucette, Charlie Herney, Flora 'Pelonik' Francis, Margaret Copag, Christine Herney, Janie Doucette, Herney twins that died in infancy, Alice Herney, Virgina Doucette, Rita Doucette, and Caroline Doucette; son, Robert Curtis Paul; as well as numerous nephews and nieces.
Bobby was a trained chef in his younger years and worked in numerous places in Halifax. He was also a small appliance repair man for the Eskasoni Band for many years. He was part of the Security Committee at the Kahnawake, Oka Crisis, was a strong supporter of first nation rights and practised Mi'kmaw spirituality. Bobby enjoyed playing guitar with his friends and enjoyed the occasional brew.
Visitation for the late Bobby Herney will be held at the Elder Centre in Eskasoni starting at 3 p.m. on Saturday, January 21, 2023. Traditional Service to celebrate the life of Bobby will be held in the Elder Centre on Monday, January 23, 2023, at 11 a.m. followed by a feast and salitè.
Donations in memory of Robert may be made to a charity of one's choice.
Funeral arrangements are entrusted to the care and direction of Pier Community Funeral Home.

Online Condolences
I