Sydney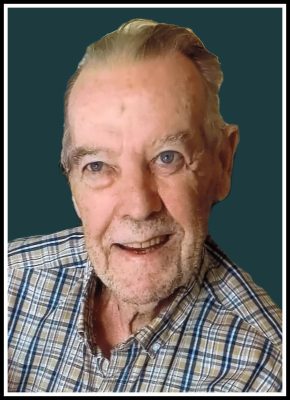 It is with heavy hearts that we announce the passing of a beloved brother, father, uncle and great uncle, William Boyd. Bill passed away January 1, 2023, surrounded by his family, after a courageous battle with cancer in the Palliative Care Unit at the Cape Breton Regional Hospital.
Born in Sydney to the late Lawrence 'Mutt' and Mary (MacMullin) Boyd, Bill spent much of his young years in Boisdale and developed a love and passion for horses, earning his blacksmith trade. He had a gift with riding horses and even turned that gift into championship donkey riding in Christmas Island.
He spent many years working for Ford Motor Plant in Oakville before returning home to Cape Breton where he worked at the Toyota Plant in Point Edward and in the coal mines before a back injury sidelined him. He resided in Sydney Mines and Sydney, making many trips to the old homestead in Boisdale.
Bill was a kind and generous person who cherished his family, enjoying many gatherings and meals with his siblings, nieces, nephews and great nieces and nephews. Wherever he went, Bill never arrived empty handed, he was always ready with a kind gesture or gift.
Bill had a great sense of humour and enjoyed having a good time. He enjoyed playing guitar for his family and friends and listening to "old country" and celtic music. He also enjoyed watching hockey, especially when his Montreal Canadiens were playing.
Bill is survived by his siblings, Patsy (Frank) DiVito, Kenny (Doris), Doreen (Eric) Stanhope and Theresa (Dave) Rawding, and daughter, Bernice as well as numerous nieces, nephews and great nieces and nephews. He is also survived by his friend of many years, Gwen Kendall and his uncle and namesake, Charles William Boyd.
He was predeceased by his parents, Mary and Lawrence Boyd as well as his brother, Lawrence and sister-in-law, Thecla.
Bill will be dearly missed and always remembered by all those who knew and loved him.
A special thanks to staff from continuing care, VON, New Dawn Meals on Wheels, and the Palliative Care team at the Cape Breton Regional Hospital who provided such compassion and care for Bill in his final days.
Donations in memory of Bill may be made to Hospice Palliative Care Society of Cape Breton.
Funeral announcement will be made at a later date.
Funeral arrangements are entrusted to the care and direction of Pier Community Funeral Home.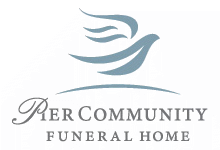 Online Condolences
To Patsy and to Bill's family and Gwen. I met Bill in 1993 when we were part of a support group for people who had experienced loss. I met you Patsy on a bus pilgrimage to St. Anne de Beaupre a few years back. I didn't realize you were bill's sister. He was a very nice man and we did connect over the years. It didn't mention that he loved to dance and was also a great dancer. I am so sorry to learn that he passed away. My thoughts and prayers are with you and with his dear friend, Gwen. I know she will miss him too!!!
From:  Winnie Odo
Please accept my sincere condolences on Bills passing. He was a wonderful neighbor to my dad on Alexandra st. I could always count on Bill being there for my dad. Dad passed 6 years ago but we always remembered Bills kindness
From:  Robert Hillman
I am sorry to hear of Bill passing Kenny and family
From:  Gerald and Karen
Sincerest condolences Pat, Doreen & family, on the passing of your brother.
From:  Rita & Mike MacIsaac
To the Boyd Family,
Bill's passing brings back many good memories-especially in Boisdale! He was always full of fun.
May he be at peace!
From:  Bert Morrison
Well it's the end of the road for Billy. Gotta say… he was always so good to us when we visited Boisdale. Pretty sure he had a spot at Beaver Cove. I recall one hay season when at the end of a busy day he loaded an injured horse onto the wagon. It was a beautiful day and the work was done. Billy got the horse secured and took the tractor down to the shore. The horse was unloaded and a long rope was secured. Then the horse went out into the Bras d'Or for some exercise. When Billy gave the signal we'd strip off our itchy clothes and swim out to the horse hanging onto the mane as the horse swam back and forth. It was an incredible sensation and totally cinematic. Heck he probably took us down to the canteen for snacks too.
Thanks Billy.
See you on the other side one day.
From:  Scott MacDonald
to the family of Billy Boyd
Sorry to hear of the loss of Billy.
I remember the time I stayed with him in Ontario.
Always liked his generous and gentle personality.
He will be certainly missed
From:  Sandra and Malcolm Morrison and family
To the family of Billy Boyd
Sorry to hear about the loss of Billy.
I remember the time when I stayed with him in Ontario.
Always liked his generous and gentle personality.
he will be missed.
From:  Malcolm morison