Sydney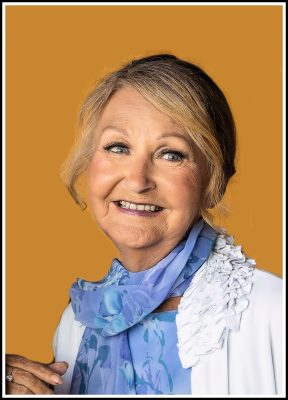 Cathy MacNeil, age 69, of Sydney, passed away on Monday, December 5, 2022, surrounded by family in the palliative care unit at Cape Breton Regional Hospital, Sydney.
Cathy was predeceased by her parents, John and Dorothy (Gillis) MacNeil, and sister, Jo-Ann Robertson.
Cathy is survived by her two children, Donnie (Jenna) Vigneau, and Robin (Logan) Vigneau; two grandchildren, Jace, Lincoln and five sisters, Lois (Scott), Phyllis, Theresa (Dan), Dorothy, and Sheri (Jim).
Forever social, Cathy loved spending time at the beach with her friends growing up. This theme continued later in life as summers were often spent at her sisters' bungalows on the water. Once she became a grandmother, these trips were highlighted by watching her grandchildren laughing and jumping off the dock. She also loved Christmas, as she was always surrounded by loved ones, enjoying many home-cooked meals from family recipes.
Cathy was also an academic, returning to university during the same time her children were enrolled, becoming even more of an inspiration to them. With an education degree in hand, her kind heart took her to remote regions in Northern Manitoba to teach in First Nation communities.
Private memorial service to celebrate the life of Cathy MacNeil will be held at Pier Community Funeral Home, 1092 Victoria Rd. (entrance on Church St.), Whitney Pier with Fr. Bill Burke officiating. Interment will take place in Resurrection Cemetery, Sydney Forks.
In lieu of flowers, donations in memory of Cathy, may be made to the Hospice Palliative Care Society of Cape Breton County.
Funeral arrangements are entrusted to the care and direction of Pier Community Funeral Home.

Online Condolences
So very sorry to read of Cathy's passing my condolences to you all 💔💔 god bless
From:  Kim LeJeune and family
My Condolences to the family at this time. I'm a friend from many years ago.
From:  John Martell
My deepest sympathy to the family. Cathy east s lovely person, I worked with her and her daughter Robin, may she Rest in Peace.
From:  Anne MacNeil
Condolences to the family on the death of Cathy. She was a beautiful girl, a true northender, and a great neighbor. Lots of love to the family, Janette Hiscock, From:  Sandra & John Morrison
My condolences to the Mac Neil and extended families for your loss. This will be difficult for you as I know you are a very supportive family, and your bonds run very deeply which is a testament to the great love you share for one another.
Your greatest strength will come from each other. God bless!
From:  Kathy Mac Guire