South Bar
1928-2022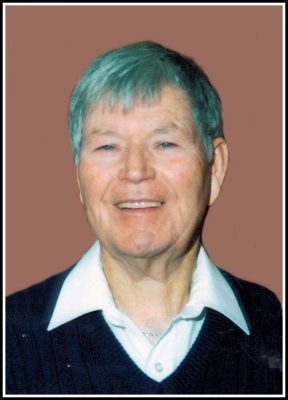 As you're reading this, our father has made his last trip from the South Bar Wharf, pulled his last lobster trap, and played his Gibson and sang with us all for the last time. On Friday, December 2, 2022, at The Cove Guest Home, father of Beth Latham, Francis (Corinne), Valarie (Jerry) Sampson and Jake (Amy) died gracefully surrounded by his children.
Dad was employed by Devco for many years, was a full-time lobster fisherman and in later years an entrepreneur. Dad was an avid sportsman and loved to go fishing and hunting in the highlands. But his greatest joy was playing the guitar and singing with his family.
Francis was the son of the late Dan and Hannah (MacKinnon) Fraser, formerly from Lowland Cove. He was also predeceased by his brothers, Simon, Danny, Angus, Ronald, Richard, Paul and sisters, Christina Drover, and Mary Roper.
Francis is survived by his brother, William (Mary), South Bar, and his sister, Catherine Clements, NB; as well as numerous nieces and nephews. He also leaves behind his wife of 24 years, Hazel (Milley) Fraser; left to mourn are his grandchildren, Brad, Fraser (Tina) and Daniel (Carolyn) Latham and Shaun, AB, Trevor, Todd (Lynda) Fraser, and Noelle (Jeff) Breau, NB, Steven (Kate) Lynk, Pamela (DG) Francis, Ellen Sampson, and Donald (Jenna) Sampson, Kristin Morrison, Abigale Fraser and 13 great-grandchildren.
Funeral service to celebrate the life of Francis David Fraser will be held in the Pier Community Funeral Home, All Faith Chapel, 1092 Victoria Rd. (entrance on Church St.), Whitney Pier on Wednesday, December 7, 2022, at 1 p.m. with Rev. Sheldon Chant officiating. Following the service, a reception will be held in the funeral home. Francis will be laid to rest in St. Alphonsus Cemetery, Victoria Mines.
In lieu of flowers, donations in memory of Francis may be made to the "Make A Wish Foundation".
Funeral arrangements are entrusted to the care and direction of Pier Community Funeral Home.

Online Condolences
Beth, Valerie, Francis and families, please accept my condolences on the passing of your father. Hoping the good memories will help you through the difficult days ahead, may he RIP
From:  Anne Sullivan
Beth and family,
Very sorry for the loss of your father.
God Bless
From:  Mike Ryan
Sending our deepest condolences to Valerie and families during this difficult time .
From:  Adrian & Beanie O'Toole
Thinking of you all during this difficult time
From:  Phonse and Agnes (White)Martell
So sorry for your loss
From:  Linda MacDougall
I was very saddened to hear of "the Daddy's" passing. All my sincerest condolences to his family. My thoughts are with you in this difficult time ❤️
From:  Isabelle Dugas
Beth, Valerie, Francis and Jake,
We send our heartfelt condolences to you all. Despite the loss of the physical presence of your Dad, we know that he will watch over you and your families throughout your lives. Francis has left you with many fond memories to share, and with each sharing comes comfort. Love and hugs to you all.
From:  Carl and Janet Chesal
Our family just met Francis at the Cove. My Dad Harry Sophocleous sat with for their meals each day
He was always smiling and very polite.
Francis never talked a lot but always waved and smiled all the time.
Our Condolences to your family
From:  Maria Sophocleous
So sorry to hear about the loss of your Dad. My condolences to all your family. Love, Anita
Sorry to hear of the passing of Francis, RIP kind sir
From:  Keith Murphy
Valarie, Jerry and family
Our heart felt condolences to you and your family. May fond memories of your dad bring you comfort during this challenging time.
From:  Pamela Brad and family
So sorry for your loss
From:  Jim McCallum
To Francis & Family;
Very sorry to hear of your dad,s passing. I have fond memories of seeing him at parties in the bar & his love of music. RIP Francis
From:  John MacDonald
Our condolences to all the family. May Francis rest well.
From:  John & Ingrid Shannon
To all the Fraser family
Condolences on the passing of your Dad and grandfather.
From:  Sheila and Roy Mercer
To the Family, So sorry to hear of the passing of your loved one.my thoughts and prayers are with you all at this most difficult time.
From:  Clare MacDonald