Sydney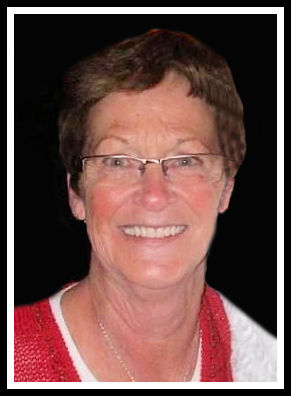 We, the family, are heartbroken to announce that Helen Carroll-Donnelly died on Saturday, December 24, 2022, after a breathtakingly short battle with cancer.
Helen was born in Whitney Pier on August 19, 1949, and was predeceased by her mother, Anne Carroll (nee Dunn); father, Paul Carroll; brother, Kevin; sister, Donna; husband, Frank Donnelly, and granddaughter, Erica Tate.
Helen, a graduate of JE Burke High School in Dorchester, MA, was, and will remain loved by many, especially in her various roles as a supreme and tireless volunteer at the Whitney Pier Historical Society. She served in the US Army as a medic and held many positions on the museum board over the years.
Helen was well-known for her "wicked" sense of humor and enormous heart. Her absence leaves an unfillable hole in ours, but we are grateful that her struggle has ended.
Helen is survived by her adoring daughter, Tracy Carroll (Alex Johnas); grandchildren, Mitchell and Colleen Carroll; brother, Paul 'Buddy' Carroll (Betty); sisters, Patricia Lydon (Leo), Terry Campbell (Eddie), Susan Carter (Kevin), and Margaret Cratty; uncles, Frank Dunn (Sandra), Simon Gillis (the late Myrna), and Tom O'Flaherty (Lillian) and her aunt, Josephine 'Daisy' Dunn. She was devoted to her many nieces, nephews, cousins, and special friends. Thank you for your endless support and unconditional love.
A special thanks goes out to the Cape Breton Regional Hospital, EHS, the VG Cancer Center in Halifax (Dickson Building) and, with endless gratitude, we would like to recognize Dr. D'Intino and staff (Jackie, Lenore, Emily, and Michelle) at Hospice Cape Breton, who were instrumental in helping to make our last days with Helen bearable.
Cremation has taken place at the Pier Community Funeral Home and internment will be in May or June of 2023, when all who love her can gather from far and wide to celebrate her incredibly rich and meaningful life.
Should you wish to make a donation in Helen's name, please consider the Hospice-Palliative Care Society of Cape Breton County or Whitney Pier Historical Society.
Funeral arrangements are entrusted to the care and direction of Pier Community Funeral Home.
Helen will be missed and remembered forever with love and laughter.

Online Condolences
RIP Helen no more suffering on this earth. Say hi to Arno for me 💕
From:  Peggy Johnson
So sorry to hear of Ellen passing (Ann Dunn first cousin) Will keep Her & the Family in my Prayers May God Bless You all
From:  Ada JANE Hagen
So sorry for your loss. As a bus driver I visited the museum in Whitney Pier with tourist. Always waiting till the door to open she would come on give me a hug and a kiss on the cheek as well as greeting the tourist. Inside she would have a cup of coffee on the table waiting. She was a beautiful woman who is going to be missed. Love you Helen and will always remember you.
From:  Norm Porter