Sydney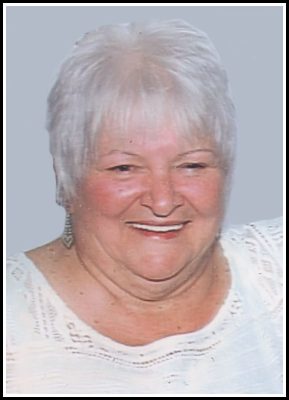 With great sadness we announce to the world that our beautiful mother, Marlene Elizabeth Boone has passed suddenly on Saturday, December 3, 2022, at home in Sydney. Marlene is once again reunited with the love of her life, her precious Greg, our father.
Born on August 1, 1955, in Dartmouth, Marlene was the daughter of the late Harold and Pearl (Clow) Bernard.
Besides her parents, Marlene was predeceased by her husband, Greg and siblings, Margorie Bernard, Dorothy Zwicker, Pearl Webber, Lottie King, Victor, and Bobby.
Marlene is survived by two daughters and their beautiful families, Amber (Matt Hines) Boone, parents of Kaiden Jon Boone and Sara (Justin) Mahon, parents of Owen Joseph and Jaxon Patrick; sister, Shirley (David); in-laws, Bernard (Andrea) Boone, Alex (Judy) Boone, Theresa Boone, Charlotte Boone and Butler Boone; as well as so many beautiful nieces and nephews.
On any given evening you could find Marlene, laughing with her loved ones while knitting one of her many creations. Her talent and passion for anything creative will be passed on as she would be very proud to see..
Mom and dad are finally reunited, and they can be at peace at last, happy together as they always were.
Visitation and memorial service to celebrate the life of Marlene Boone will be held at Pier Community Funeral Home, 1092 Victoria Rd. (entrance on Church St.), Whitney Pier on Sunday, December 11, 2022. A gathering of family and friends will take place from 1 to 2 p.m. with the memorial service to follow at 2 p.m. in the All Faith Chapel with Fr. Paul Murphy officiating. Interment for Marlene and Greg will take place in Eastmount Cemetery, Whitney Pier.
Donations in memory of Marlene may be made to a charity of one's choice.
Funeral arrangements are entrusted to the care and direction of Pier Community Funeral Home.

Online Condolences
I