Edmonton/Whitney Pier
It is with great sadness that we, the family, announce the peaceful passing of Kendall Nadine Best, on Saturday, December 31, 2022, in Edmonton, AB.
A beloved daughter, mother, friend, and shining light in the lives of many, Kendall was known for her contagious laughter, her boundless energy, and her ability to light up any room she entered.
Born on April 29, 1982, in Sydney and raised in Whitney Pier, Kendall attended Sydney Academy and then went on to CBU where she obtained her BA with a Major in Psychology. She then attended Sainte-Anne Université where she obtained her diploma in French. Kendall later attended NSCC where she obtained her OH&S Inspector Certification. Kendall moved to Edmonton, Alberta, where she worked for DoubleTree by Hilton as the Catering Sales Manager.
As a mother, Kendall was deeply caring and dedicated to her children, always making time to be there for them and to support them in all of their endeavors. Her children will always remember her as a guiding light in their lives, a constant source of love and encouragement.
Kendall was also an accomplished athlete, excelling in basketball, hockey and soccer. She was known for her fierce competitiveness and her sportsmanship, always pushing herself and her teammates to be their best.
But perhaps Kendall's greatest gift was her ability to bring people together. She was the life of every party, always making sure that everyone was having a good time and that no one felt left out. Her warmth and generosity knew no bounds, and she will be deeply missed by all who had the privilege of knowing her.
Kendall was predeceased by her grandmother, Idella Elizabeth (Kirton) Best.
Kendall is survived by her mother, Kimberly G. Best (Joe Jessome); sons, Omari Anthony and Roman O'Neil Best; grandfather, George Whitfield Best; uncles, Whitfield Best, and Robert Best; aunt, Cheryl Butler-Berkeley (Mark) and her godmother, Clara Hillier.
Kendall leaves behind a legacy of love, laughter, and friendship that will live on in the hearts of all who knew her. She will be deeply missed, but her memory will be forever cherished. May she rest in peace.
Visitation for the late Kendall Best will be held on Friday, January 27, 2023, from 2-4 and 7-9 p.m. at the Pier Community Funeral Home, Whitney Pier, 1092 Victoria Road. Funeral Mass will be celebrated on Saturday, January 28, 2023, at 11 a.m. in St. Philips African Orthodox Church, Whitney Pier with Archbishop Theodore Mascoll officiating. Interment will take place Forest Haven Memorial Gardens, Sydney, at a later date.
For those unable to attend, Live Streaming will be available on our website and the service will be broadcast live in the All Faith Chapel at the Pier Community Funeral Home.
Following the Mass, a reception will be held in the Ukrainian Hall, Whitney Pier.
Click Here: https://www.facebook.com/Live-Stream-Funeral-Page-Cape-Breton-102548274792611/
Donations in memory of Kendall may be made to Boys and Girls Club of Cape Breton, Whitney Pier.
Funeral arrangements are entrusted to the care and direction of Pier Community Funeral Home.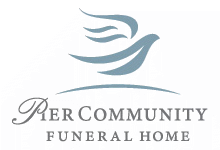 Online Condolences
To Kim and family we send our deepest condolences. Please know you are in our thoughts.
May Kendall rest in peace, gone too soon
From:  Gian and Bobby MacLean
Dear Kim, So sorry for your loss. There are no words that can touch your broken heart, but know you are being thought of by your many friends and family. Prayers and strength are being sent to you with hopes to help you through this heartbreaking time. God Bless.
From:  Maria Steele
Our sincerest condolences to the Best family and all her beautiful friends. Know you are in our thoughts and prayers at this very difficult time. Rest in Paradise beautiful Kendall.
From:  Tracy Smith and Family.
Dear Kim Lindsay and I were saddened to hear of the passing of your beloved daughter. Just know we are thinking of you in this most difficult time and are praying God will be by your side on the difficult days ahead xo
From:  Peggy and Lindsay Margetti
So sorry for your loss
From:  Linda Maclean`
To Kim and family, John and I send our deepest condolences to you and your family, it was very sad the hear about the passing of your beloved daughter kendall, we pray that you find some comfort in knowing that we are thinking of you in your time of loss and sorrow, God bless you all. John and Loretta Hearn
From:  Loretta Hearn
We are so sorry for your loss. We will continue to keep you all in our thoughts and prayers.
From:  Elisabeth & Herman Borden
Kim & family, we are just heartbroken to hear of Kendall's passing. Please know our thoughts and prayers are with you all during this most difficult time. Offering our deepest condolences and love!
From:  Edwenna & Travis Campbell & family
We are truly so sorry to hear of the loss of one so young.Please accept our deepest condolences! Rest in peace ,precious soul.from,Joan Macintosh and Bevan BRENNICK,former members of Inspirational Singers.
From:  Joan Macintosh
My sincere condolences to all the family. My thoughts and prayers are with you all at this difficult time. God Bless
From:  Stella Walcott
So saddened to hear of Kendal's passing , she was a beautiful , sweet , smart young woman who will be missed by all who knew her. God Bless those she leaves behind and may she Rest In Peace.
From:  Paul and Donna Barrett
Kim and extended family
Our deepest sympathy on the passing of your beautiful Kendall. May you find comfort in your loving memories of her. Prayers for strength for all at this sad time. May she RIP.
From:  Archie and Linda MacDonald And family
In these moments of loss, words are useless. God rest her soul in peace and the angels to always be there with you!
From:  Cy GIBSON
My sympathy and prayers are being sent to Kim and her grandchildren at this very hard time. RIP Kendall. I am very Sorry for your loss Kim.
From:  Helen (Rozicki) SZUCS
Best Family -my condolences and prayers are with the Best family at this time. I had the wonderful privilege of working with Kendall at Service Canada. I know she will be surely missed by everyone who knew her as she was the kindness and friendliest person
From:  Bruna DiSano
Oh Kim , my 💔 breaks for you and family — devastating for sure for a parent to lose a child 😢 May you find the strength during this very difficult time ❤️
From:  Allie MacInnis
Kim and family, I am so sorry to read of Kendall's passing. We only met on a few occasions but she made a lasting impression. My deepest sympathy goes to you all. I am away at present but know that my thoughts and orayers are with you
From:  Jeannie MacNeill – Romard
To the entire family my heart goes out to you for the loss I will keep you in my thoughts and prayers.
From:  Lionel Ruck