Sydney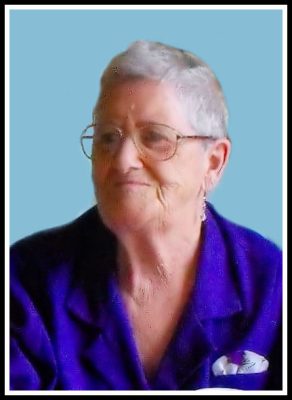 It is with heavy hearts that we, the family, announce the passing of Ethel Andrews on Tuesday, December 27, 2022, in Sydney, surrounded by her loving family.
Ethel was born on December 24, 1922, in Halifax and was the daughter of the late Angus and Charlotte (Hartling) Brown.
In Ethel's younger years she worked as a caregiver. She enjoyed a good cup of tea and many laughs with her friends and family. Ethel will be missed by all who knew her.
Ethel was the last surviving member of her immediate family. Ethel is survived by her sister-in-law, Nina Brown and several nieces and nephews.
Besides her parents, Ethel was predeceased by her husband, Lloyd Andrews; sister, Elsie Cahill; brothers, Bernie and Basil Brown; sister-in-law, Kay Brown and brother-in-law, James Cahill.
The family would like to send a special thank you to Dr. Archibald, and the caring staff at Harbourstone that took exceptional care of Ethel.
Cremation has taken place and there will be no visitation for the late Ethel Andrews. Memorial Mass will be celebrated at a later date.
Donations in Ethel's memory may be made to a charity of choice.
Funeral arrangements are entrusted to the care and direction of Pier Community Funeral Home.

Online Condolences
Sorry for your loss.
From:  Mary Manning