February 3, 1945 – November 2, 2022
Whitney Pier/Halifax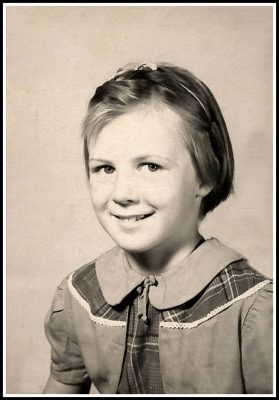 Mae was born on February 3, 1945, to the late Catherine Morrison at the home of the late Percy and Rachael (aka Buddy) Barnes, 119 Tupper Street in Whitney Pier, Nova Scotia.
After her birth, our mom was raised by Percy and Buddy for approximately the first 12 years of her life. She then moved to Cornwallis Street to join the family of the late Ewen and Christina Morrison. As a young child growing up in Whitney Pier she was known by the name of 'Mae Barnes'.
Mom returned to live in her beloved Whitney Pier in November 1973 and resided there until March 2017 when she and dad moved to Halifax due to health reasons.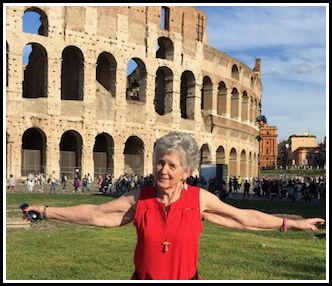 Mom battled with Primary Aggressive Aphasia and Alzheimer's over the past 8 years. She definitely put up a good fight. She passed away peacefully at the QEII Health Sciences Centre, Halifax, NS in the early hours of November 2, 2022, with her loving daughter, Shelley by her side. Mom was surrounded and comforted by her family during her brief hospital stay.
Mae is survived by her children, Cathy (Bill Law), Shelley, and 'her favourite' and birthday twin, Darrell (Marion MacKinnon). Her precious grandchildren who were the light of her life, Alison Law (Nolan Dickson), Brandon Reid, and Madi Law; great-grandchildren, Trey Bond, William Bilsborrow-Reid and godchildren, Karen (Andrea) Crocker, Lori (MacLean) Morrison, and Sheri (MacLean) Stevens. Mae is also survived by her furry grandbabies, Reagan, Morgan and furry great-grandbabies, Echo, Davinchi, and Betty.
Mae also leaves behind her brother, Dan Andrea (late Stella); in-laws, Margaret MacLean, Hector and Marlene MacLean, Joe and Norma MacLean, and Lillian Mueller; special cousins, Rhoda MacLean, Janette Edge, James Grant and many wonderful and loving nephews, nieces, and cousins.
She will be dearly missed by many lifelong friends, neighbours, and co-workers especially Leah Walster, Glenda Sheppard, Dorothy Langlois and Margaret Smith.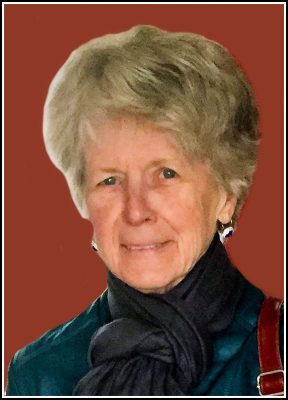 Mae was predeceased by her husband, James 'Dick' MacLean in 2017 after 52 years of marriage; mother, Catherine Morrison; father, William Astles; maternal grandparents, Kenneth Morrison and Christine (Clark) Morrison; paternal grandparents, William Hector Astles and Margaret (McLaughlin) Astles; sisters, Georgina Crawford, Vi Whelan, Wanda Gallant, Margaret Tiller, Emily Morrison, and Evelyn Fewer; brothers, Ewen, Roy, Melvin, Edward and Billy; parents-in-law, James D. MacLean, Annie (MacDougall / MacLean) Royal, and Jack Royal; brother-in-law, Bernie MacLean; as well as nieces, nephews, and cousins.
In addition to being a wonderful mother to us plus our many friends, mom worked many types of jobs throughout her adult life. Her greatest passion was to work in the health care field. She started her health care career as a personal support worker and at age 56, she returned to school to study and become a provincially certified Continuing Care Assistant (CCA) and finished working in her health care career at MacGillivray Guest Home.
Mom was very talented and skilled in knitting, crocheting, quilt making, cooking, baking, cake decorating, interior decorating (with the exception that time in the mid 1970's when she wallpapered the kitchen walls with hideous large orange flowers. Really?! What was she thinking!). She and dad were proud of their home and they always maintained / made improvements to the interior and exterior of it. Our family home was warm and inviting and had an open-door policy where friends and neighbours were always welcomed to stay for a beverage and a good feed and a warm bed if needed.
Mom loved to stay active whether she was volunteering with the Lions Club, UCT, exercising, learning a new crafting skill, or shopping at the VV or Giant Tiger. As Dad used to say 'she was like the yellow line always on the road'.
She is a past member of Holy Redeemer Parish Council, Adult Choir, and CWL.
Our family is very thankful and grateful for the excellent care mom received in her final hours as a patient at the QEII Health Sciences Centre. We would like to thank her GP, Dr. Maria Yorke, for the exceptional medical care she provided to mom. Thank you to The Berkeley Bedford team for the wonderful care and attention mom received during the 3 years she resided there. Thank you to the staff who cared for mom at Melville Lodge LTC during the past 7 weeks.
Our family will be forever grateful to everyone who has reached out to us to offer your condolences, words of comfort, and support after mom's passing. Thank you very much from the bottom of our hearts for the love and support you have shown to us.
In memory of Mae, please perform a random act of kindness because she always believed it was better to give than to receive.
Family flowers only. In lieu of flowers, donations in kind can be made in Mae's memory to the NS Alzheimer's Society, WP Boys and Girls Club, or Lions Foundation Canada Dog Guides.
"Mother, you left us beautiful memories, your love is still our guide, although we cannot see you, you are always at our side."
Visitation and memorial service to celebrate the life of Catherine Mae MacLean will be held at Pier Community Funeral Home, 1092 Victoria Rd. (entrance on Church St.), Whitney Pier on Saturday, November 19, 2022. A gathering of family and friends will take place from 9 – 11 a.m. with the memorial service to follow at 11 a.m. in the All Faith Chapel with Fr. Paul Murphy officiating. Interment will take place in St. Barra Church Cemetery, Christmas Island.
For those unable to attend, Live Streaming will be available on our website.
Click Here:  https://www.facebook.com/35925689617/live/
Funeral arrangements are entrusted to the care and direction of Pier Community Funeral Home.

Online Condolences
Mae was a good friend and co-worker of mine, I will sincerely miss her loving kindness, she was a wonderful person, who I will miss. My sincere condolences to Mae, her family and friends. May she Rest-In-Peace and may God have mercy on her soul.
From:  Lois Smith
Dear Shelley and Cathy,
I was sorry to read about your Mom's passing. I certainly had some great times together with your Mom and Dad.
Sincere sympathy,
Diane Kendall