Sydney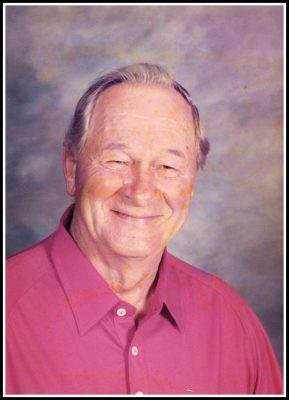 The family of Babe Davis regretfully announce his passing on Thursday, November 17, 2022, at Harbourstone Enhanced care, Sydney.
Born in Whitney Pier on October 19, 1925, Babe was the son of the late Edward and Gertrude (Hawco) Davis.
Babe was a steelworker and retired as a foreman in the Blast Furnace. In retirement he spent his winters in Florida, playing golf and watching baseball games, two of his favorite pastimes.
He was a member of Holy Redeemer Men's Club, Lingan Golf Club and Branch 12 Royal Canadian Legion. He will be missed by all who knew and loved him.
Babe is survived by son, Jim (Diane); daughter, Lynn; brothers, Cyril and Kevin; five grandsons; great-grandchildren and several nieces and nephews.
Besides his parents, Babe is predeceased by his wife, Lorraine; daughter, Mary Elizabeth; brothers, Edward, Melvin, Gerald and sisters, Rita Carroll and Sharon MacDow.
Visitation and memorial service to celebrate the life of Babe Davis will be held at Pier Community Funeral Home, 1092 Victoria Rd. (entrance on Church St.), Whitney Pier on Wednesday, November 23, 2022. A gathering of family and friends will take place from 1 to 2 p.m. with the memorial service to follow at 2 p.m. in the All Faith Chapel with Fr. Paul Murphy officiating. Interment will take place in New Calvary Cemetery, Whitney Pier.
Donations in memory of Babe may be made to a charity of one's choice.
Funeral arrangements are entrusted to the care and direction of Pier Community Funeral Home.
May he rest in peace.

Online Condolences
Babe was a wonderful big brother and uncle. He was a joyful spirit, a generous host, great sportsman, wonderful cook (fish cakes and bake beans a favourite!), and a great storyteller. His family and faith were so important to him. He will be greatly missed. May God rest his soul and perpetual light shine upon him.
From:  Cyril Davis, Jo-Ann Davis
So sorry to read of your father's passing Jim. My sincere condolences to you Diane and family. May he R.I.P.
From:  Lloyd and Joan (McKay) Black
Jim so sorry to hear of your dad's passing. Thoughts and prayers are with you at this difficult time
From:  Kenny & Judy AuCoin
Lynn, I was so sorry to read of your Dad's passing. He was a wonderful man. Sending you my sincere condolences. Thinking of you and sending love and hugs
From:  Earlene Barrington