Sydney River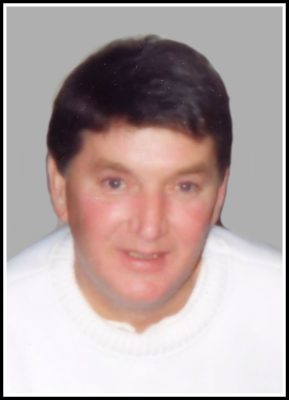 Joseph Terrance Chiasson, 75, of Sydney River passed away peacefully at home on Wednesday, November 23, 2022.
Terry's love for the "olden days" had never ceased and his family would often tell him that he was "stuck in the 50s." Growing up, Terry was an Ashby boy and spent his younger years driving around in his '65' Chevy Impala convertible looking in the rear-view mirror making sure his hair was firmly in place. He loved to Rock n' Roll and one night at the Sportsman's Club, he met the love of his life, Carol.
Terry was a family man and the love for his children was very evident and he was very proud of each of them and their accomplishments. When they were younger, he spent endless hours at the rink cheering them on during their hockey games and speed skating meets. He'd then go home and spend the cold evenings flooding the rink he made for them in the backyard each year. As his children grew, he couldn't wait to call and tell each of his siblings and friends about their every accomplishment. This continued when he became a Papa to his grandchildren.
Terry is survived by his wife, Carolyn; two sons, Carter (Nicole and son, Tommy), and Adam (Kaitlin); two daughters, Lindsay McNeil (Shannon) and Ashley Baker (Jeff); brothers, Dennis (Valerie), Gerard (Sherry) and Michael (Francy); sister, Madonna Kennedy (Michael) and twin sister, Mary Sawler. Terry 'Papa' will also be lovingly remembered by his grandchildren, Tori, Ryden, Everett, Oliver, Claire Louise and one grandson due early next year. Terry will also be missed by many other wonderful relatives and friends that he adored greatly.
Terry was predeceased by his parents, Wilfred and Florence (Bates) Chiasson. We know that he is happy to be reunited with them.
The family would like to thank the Cancer and Radiation Departments, as well as the Palliative Care Team at the Cape Breton Regional Hospital for their amazing support over the past 21 months. In lieu of flowers, the family would love it for you to do a random act of kindness for someone.
A Celebration of Life for the late Terry Chiasson will be held in the Royal Cape Breton Room on the top floor of the Joan Harriss Cruise Pavilion on Tuesday, November 29, 2022, starting at 7 p.m.
Funeral arrangements are entrusted to the care and direction of Pier Community Funeral Home.
"Ever smilin' ever gentle on my mind"

Online Condolences
I