Sydney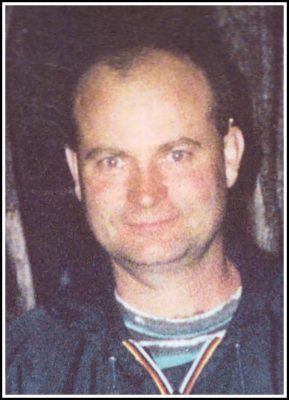 It is with broken hearts that we, the family of Blair Thomas Brown, age 66, announce his passing on Wednesday, November 30, 2022, at the Cape Breton Regional Hospital, Sydney, after a lengthy illness. Despite his pain, Blair was a hero to his family and stayed strong until the end.
Born on Christmas Day, 1955 and raised in New Victoria, Blair was the son of the late George Brown and Agnes Singer.
Blair was a proud family man who instilled his strong work ethic in his children. In 1979 he married his high school sweetheart, Jean Boudreau. Besides his wife, Blair is survived by children, Stephen (Crystal), Jennifer (Phil Sampson), and Jeffrey; four granddaughters, whom he adored, Taylor, Teagan, Mila, and Gracie; brother, Craig (Margaret Ann) and niece Lindsey. We will love and miss our Poppy.
Besides his parents, Blair was predeceased by his mother-in-law, Clara Boudreau; sisters-in-law, Connie Badstuebner and Verne McIntyre, and his cousin, Keith Singer.
Known to many as "Bull", Blair's pride was in his work. He was a respected Millwright and 2nd Class Stationary Engineer. He worked at the Glace Bay Heavy Water Plant and the NSP Lingan Generating Station where he made lifelong friends. He finished his career working with Exxon Mobil.
Blair spent years making lasting memories with his family in Boularderie Island and Ingonish. He was an avid dog lover and will be greatly missed by his golden retriever, Gordie.
Blair's family would like to extend a thank you to the first responders and wonderful staff at the Cape Breton Regional Hospital for their exceptional attention and care given. They went above and beyond.
A gathering to celebrate the life of Blair Brown will be held at Pier Community Funeral Home, 1092 Victoria Rd. (entrance on Church St.), Whitney Pier on Saturday, December 3, 2022, from 2 to 4 p.m. in the Francis Room.
In lieu of flowers, donations may be made to the Cape Breton SPCA or charity of choice.
Funeral arrangements are entrusted to the care and direction of Pier Community Funeral Home.

Online Condolences
Jean and family- I am so sorry for your loss. My sincerest condolences to all of you at this difficult time. Hugs and prayers.
From:  Gwendolyn MacLean
My heartfelt sympathies to Jean and the family. I had the pleasure of meeting both Jean and Blair here in Ingonish and we enjoyed lots of chats about this and that, lots about family and life. I knew Blair wasn't well but he smiled and pushed forward , always with Jean's support and love. They were a strong couple together and I admired that.
From:  Louise Fitzgerald
Dear Jean and family,
I'm so sad to learn of Blair's passing. The world of Covid gave us a big disconnect with so many people. You and Blair were such good customers over the years at the Herring Choker. You have my heartfelt condolences; he was such a kind man!
From:  Linda MacRae
Jean and family, please accept my heartfelt condolences on the passing of Blair. He was always smiling and friendly. Despite his health issues he was always out for his daily walk. May the special memories, help you through the days ahead, may he RIP
From:  Anne Sullivan
We are so deeply saddened by your family's loss. Thinking of you and sending all our love.
From:  Dan and Laura MacNeil
Deepest condolences to the Brown family. Blair grew up in my neighborhood of New Victoria which the nickname for the residents is Spring Pigs. So we lost another Spring Pig that will truly missed by all. Rest pain free my friend.
From:  Lloyd and Ann Sheppard (Brown)
Jean & Family
We are extremely saddened to hear of the passing of Blair. It was always a pleasure to see Blair and Jake walking in the neighborhood. Our Oscar loved to see Blair coming with his "Homemade, Peanut Butter treats".
Our thoughts and prayers are with you all! xo
From:  Lonnie & Connie Howe
So very sad to hear of Blair's passing. Our deepest condolences to Jean and Brown family. May all the wonderful memories help you through this most difficult time. God bless.
From:  Raymond & Rosie Lahey
We are so saddened by hearing of Blair's death. May God give you His strength and loving support as you and your family face the days to come.
From:  Leroy and Charlene Petrie
Jeannie and family
So sorry to hear of Blair's passing. Our thoughts and prayers are with you all.
From:  Brian and Brenda MacPherson
Dear Jean & Family
We were deeply sadden to hear of Blair's passing . Always a friend to our family and certainly will be missed .
Keeping you in our thoughts and prayers .
From:  Reg O'Neill
Dear Jeannie, Craig & Family:
Our deepest sympathy to you all on the death of your dearest husband, brother, & dad. You are in our thoughts & prayers🙏❤️
From:  John H & Mary E Muise
Dear Jean and family,
Please accept my sincere sympathy on the loss of your beloved husband and father. May the wonderful memories you have of him help to sustain you in your time of grief.
From:  Jean MacPhee
Jean and family so very sorry for the loss of Blair. Our though and prayers are with you all.
From:  Gerald and Karen
Jean so sorry for your loss
From:  Marlene Gallivan
Dear Jean and family,
I am so saddened to hear of Blair's passing, he sure fought the fight. I will cherish my memories from our summers in Kempt Head and rides on his little dirt bike. I will be thinking of you all in the days ahead and only wish I had heard sooner so I could have been there. Sending many hugs and prayers your way for now and the days ahead. Rest easy Blair.
From:  Sandra Murphy
My most sincere sympathies Jean to you and your family at this difficult time. May warm memories bring you comfort in the days ahead and the love and support of family and friends give you peace.
From:  Marjorie McLean
Our sincerest condolences, thoughts, and prayers are with you Jean and family! Cherish your memories you made with your sweetheart, dad and poppy, and know his suffering is now over, and he will be watching over you all from Heaven. Huge hugs for each and every one of you!
From:  Gordie & Shirley Mac Lean
My deepest condolences to Blairs wife ,and family.
From:  Susan Camposilvan nee Service
My deepest condolences to my late cousin Blair's Family. (I'm sorry this has taken so long.)
I'm Susan Service Camposilvan,Vivian and Bob Services daughter . 🙏🌹
From:  Susan Camposilvan nee Service