Sydney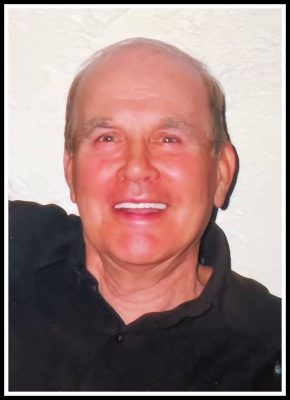 It is with great sadness that we, the family, announce the sudden but peaceful passing of our uncle, James 'Fred' MacPhee, at the Cape Breton Regional Hospital, Sydney, on Tuesday, October 25, 2022, with family by his side.
Born on August 12, 1932, in Sydney, Fred was the son of the late James and Eliza (Delaney) MacPhee. He lived most of his life in Whitney Pier. His faith was strong and was a member of Holy Redeemer Parish.
Fred loved travelling, making puzzles and in earlier years, fishing, hunting, trapping, and storytelling. He enjoyed fiddle music, square dances, dances at the Ashby Legion and the Pensioner's Club. Fred loved to paint in oils and was especially good at portraits.
Fred is survived by siblings, Dorothy Corbett, Massachusetts and Annie May McCormick, Ontario, as well as several nieces and nephews.
Besides his parents, Fred was predeceased by his wife, Joan (Wall) MacPhee; brother, Joe MacPhee and sisters, Catherine Aucoin, Margaret Rouleau, Theresa Poirier, Dianne Chiasson and Barbara MacLellan.
Special thanks to Dr. Margaret Fraser, Dr. Alison Archibald, Dr. Saliba, the Heart Function Clinic at the Regional Hospital, and the staff of the Adult Day Care on Kings Road. To the friends at Parkland, Kenwood Building, Steelworkers Hall and special friends, Tina Johnson, and Diane Jamison, thank you for making Fred's later years as enjoyable as they were. Special thanks also go out to Fred's neighbours, the Gillis family for being so kind to him over the years.
Memorial Mass will be celebrated on Saturday, October 29, 2022, at 10 a.m. in Holy Redeemer Church, Whitney Pier with Fr. Paul Murphy officiating. Following the Mass there will be a visitation and reception at the funeral home. Interment will be in Resurrection Cemetery, Sydney Forks at 11 a.m. on Monday, October 31, 2022.
Donations in memory of Fred may be made to Holy Redeemer Building Fund.
Funeral arrangements are entrusted to the care and direction of Pier Community Funeral Home.

Online Condolences
Peter, Rebecca and Jillian
I am so sorry for your loss; you were all very good to Freddy.
From:  Leone and Craig
My sincere condolences to the Desmond Family.
So glad to hear he was where he wanted to be at home in Sydney Cape Breton.
May his soul now rest in peace.
From:  Eloise Stoddard (Ettienne)
I am so sorry to see this passing of Freddie. He was our neighbour on Railroad St. For so many years. I am one of 11 children in the Bennett family. The MacPhees were great neighbours, and Dorothy was my school chum. Condolences to all of you. May he rest in peace.
From:  Joan C Macintosh