Catalone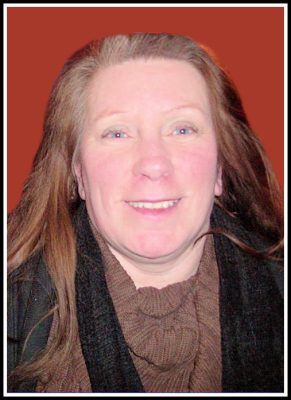 The family of Allena Peters regret to announce her passing on Friday, September 2, 2022, at the Cape Breton Regional Hospital, Sydney.
Born on June 6, 1951, Allena was the daughter of the late Allen and Sarah McPherson, who lived on New Boston Road, way back in the 1940`s.
Allena was the most beautiful loving person I have ever known, a beautiful wife and loving, caring mother. It is with a sad and broken heart I write this; God give me the strength to finish writing it.
Our love grew from a first date to over a 47-year honeymoon, some may not believe this, but those who knew us, know it is true, we were always together wherever we went. Of all the women I have I ever met, I have never known a woman as loving as my beautiful wife, and mother, Julia Allena. She spent her life just loving and caring for her family, and enjoying us, she never let us down, or disappointed us in any way. If there was ever a perfect wife, and mother she is it. We all miss her so, very much. She loved everyone of us, took care, and gave her all for all of us. She was happy with a short drive, or buying shoes, purses, or clothes.
Allena never asked for much, just our love, and she knew that she had that from all of us. She would do anything for us, and she knew we would do anything for her. We had a real Christian marriage and we raised our children as best we could teaching them about the Lord, and they knew they were loved by both of us, we also taught them that Jesus loved them, and gave His life on the cross for them, and we are so very proud of the three of them I`m telling you there is nothing like a true loving born again Christian marriage, it`s not about self, but it`s about us, (with no I, problem) working and loving each other together, and it`s about forgiveness. It may not be easy, but in the end, there is great reward.
Sorry I can`t go into all our relatives, but just close family members, and I may miss some of them, this is so very hard to write.
Julia Allena is survived by so many family members I don`t know half of them. There were 14 sisters and brothers just in her family of McPhersons alone, and I am in no condition to even do this, however, we have a son, Carlton (Claudine); daughters, Maryann (Todd), and Cheryl; grandchildren, Breanna, Sam, Dorian, Meadow, Lacey, Catherine, Cody, and great-grandchild, Kevin.
Visitation for the late Allena Peters will be held at the Pier Community Funeral Home, Whitney Pier, 1092 Victoria Rd. (entrance on Church Street) on Thursday, September 8, 2022, from 2-4 and 7-9 p.m. Funeral Service will be held in the funeral home All Faith Chapel on Friday, September 9, 2022, at 2 p.m. with Pastor Bill Legge officiating. Interment will take place Loch End Cemetery, Catalone, at a later date.
For those unable to attend, Live Streaming will be available on our website.
Donations in memory of Allena may be made to a charity of one's choice.
Funeral arrangements are entrusted to the care and direction of Pier Community Funeral Home.

Online Condolences
Sorry for your loss sending prayers may she fly high with all the angels 🙏😇
From:  Crystal March
To Leo and the Peter's Family with the passing of his wife Allena, our prayers and sympathy be with you at this difficult time. Allena was one of the most, humble and kind person I have ever met. She is gone to be with her Saviour and rejoicing with her Heavenly Hosts!
From:  Donald Gauthier