Gardiner Mines/New Waterford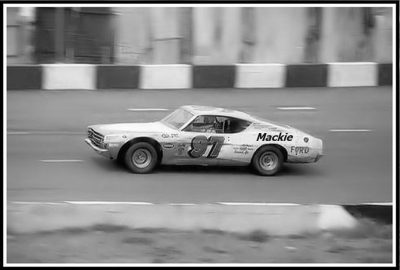 With profound sadness we, the family, announce the passing of our brother, Francie Mackie, age 66, on Thursday, August 11, 2022, at home in New Waterford.
Born on March 8, 1956, in Glace Bay, Francie was the son of the late John and Thelma (Currie) Mackie.
Francie worked for many years at the Lingan Golf Club and with Natural Resources, taking good care of the popular spot, Dominion Beach. He also loved racing his stock car at Bud's Speedway. Francie will be missed by all who knew him.
Francie is survived by his brothers, Cecil (Georgie), Joey (Ruby), Darrell (Beth), Kevin (Dollena), and Leslie; sisters, Sharon (Mickey), Sheila and brother-in-law, Cecil Doucette. He is also survived by many nieces, nephews, cousins and aunts.
Besides his parents, Francie was predeceased by his brother, Wendell; sisters, Shirley Doucette, Mary and nephews, Kurtis and Leon
Cremation has taken place. Memorial graveside service for family and friends to celebrate the life of Francie Mackie will be held on Wednesday, August 31, 2022, at 2 p.m. in St. James Roman Catholic Cemetery, Gardiner Mines with Rev. Sheldon Chant officiating.
Donations in memory of Francie may be made to the Heart and Stroke Foundation.
Funeral arrangements are entrusted to the care and direction of Pier Community Funeral Home.

Online Condolences
So sorry to hear of Francie's passing. I remember growing up spending time with him and his family (Our cousins) Always a gentleman always friendly and quick with a joke. Gone too soon for sure. Hug's to all the family
From:  Mary Canova & Wanda Krawchuck