Sydney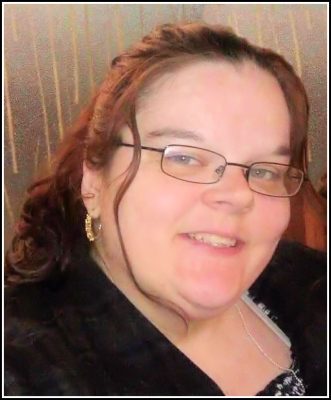 If you're reading this, I have gone to sing karaoke in the sky. I could not sing for you guys for free forever. I am now singing the songs from Heaven. We have to call the bible thumpers in now as some of you might need that. I enjoyed a good smudge myself and a bible thumper from time to time.
I was a proud member of the hearing-impaired community. Everyone considered it a disability, but I considered it a blessing when I didn't want to listen. When the world told me no, I had selective hearing and never heard it.
My proudest moments in life came from my sons. Dakota, whose love was the purest I ever felt. Dwayne made me proud so many times over. Seeing him graduate and find love and acceptance was so fulfilling to watch.
I am survived by sons, Dakota and Dwayne (Zoey); mother, Donna (John Delvecchio) MacDonald; sister, Christina Joe (as I proudly bragged that Cape Breton Princess is my baby sister); brother, Allan, who I loved every day I took breath. "I love you bro".
To my dearest friend, Sherrie, we travelled through life together for so many years. Please don't be sad as you wouldn't believe the pokemon I am getting up here. I am running in that field just like you pictured I would be.
I was a very proud aunt to Allan, who is everyone's little man, and Haley who was loved dearly.
I was predeceased by father, Franky MacDonald; grandparents, Allan and Betty MacDonald as well as Jake Campbell and Mary.
I had many aunts and uncles, many I wished came to see me, but it's okay. I loved you all even in spite of your many faults. To my online family, your love filled my many lonely nights. Now kindness is free so sprinkle that everywhere.
Visitation and memorial service to celebrate the life of Beth Gillis will be held at Pier Community Funeral Home, 1092 Victoria Rd. (entrance on Church St.), Whitney Pier on Friday, September 2, 2022. A gathering of family and friends will take place from 1 to 2 p.m. with the memorial service to follow at 2 p.m. in the All Faith Chapel with Rev. Sheldon Chant officiating. Private interment will take place at a later date.
Donations in memory of Beth may be made to a charity of one's choice.
Funeral arrangements are entrusted to the care and direction of Pier Community Funeral Home.

Online Condolences
My sincere sympathy to Beth's Family on her passing, especially to her boys whom she adored and to her Dear friend Sherrie, I wish everyone who needs it, could have a friend like the one Sherrie has been to Beth. Rest in Peace Dear friend
From:  Diane MacLean