Marion Bridge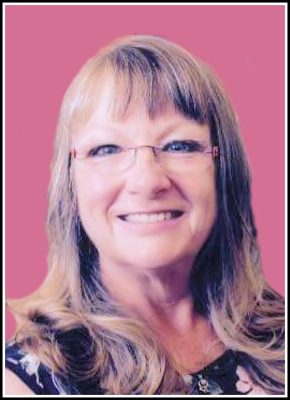 It's with heavy hearts that we, the family announce the passing of Pamela Gay Collins (Tattrie), age 68, on Saturday, August 20, 2022, at home, after a brief illness.
Born on December 18, 1953, Pamela was the daughter of the late Keith and Lola (Blaxland) Tattrie.
Pamela is survived by her beloved husband and best friend, Gordie; children, Bryan and Angela; grandchildren, Ayla and Keegan; sisters, Barb (Joe), Doris and brother, Paul (Nancy).
Besides her parents, Pamela was predeceased by her sister, Judi and brother, Keith.
Pamela was born in Halifax but spent most of her childhood in Greenwood, where she made many lifelong friends. After raising her children in Dartmouth, Pamela later moved to Cape Breton, as she had a great love for nature, going on adventures with her family, collecting treasures for her home while living out on the Mira.
Pamela and Gordie had been married for 47 years. She was Gordie's best friend. Pamela was a beloved and devoted wife and mother, for she was his everything. Pamela and Gordie were both hard workers in their younger years, from building firetrucks together when they lived in the U.S.A. to building their forever home when they moved back to Cape Breton.
Pamela and her daughter, Angela were each others best friends. They were always up for crazy adventures and helping with all kinds of special occasions and celebrations together. Pamela was a devoted 'Nanny', who had a very special bond with her grandchildren, Ayla was her little twin who were always making special memories and traditions and Keegan was her creative little artistic man who always made his Nanny smile. They were the world to her.
Pamela would wake up every morning with a smile on her face. Her goal was to make everyone around her smile and make them feel loved. She was the 'Family Rock'.
Cremation has taken place. There will be no service at this time.
Donations in memory of Pamela may be made to a charity of one's choice.
Funeral arrangements are entrusted to the care and direction of Pier Community Funeral Home.
Proverb that guided Pamela's life
"I had no shoes
and complained.
Until I met a man
who had no feet"

Online Condolences
Sincere condolences, Gordie, to you and your family. I know how difficult a time this is for all of you. Take care.
From:  Freda Young
Angela and Family,
We were so saddened to hear of Pam's passing. She was a kind and wonderful woman and her love for her family was easy to see. Know that many are thinking of you all during this very difficult time. May her memory be a blessing.
From: Sharon Munroe
Angela and Gordie, Very sorry to hear about Pam.
From:  Darrell Jessome
Geordie and Family, we just heard of Pam's passing . Ken and I want to convey our sincere condolences to you all. We pray that as you journey through this difficult time that peace will be your guide.
From:  Ken and Sally Currie