Louisbourg/Marion Bridge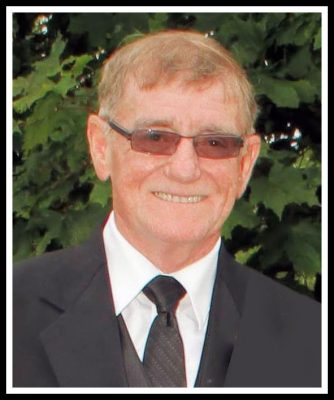 The family of Jack Chisholm are saddened to announce his passing on Monday, August 1, 2022.
Jack is survived by his daughter, Aldera Dawn Chisholm (Brad Ball), Calgary; son, Jonathan 'Johnny' Chisholm (Jenny MacInnis), Marion Bridge; grandsons, Ian and Walter and their grandmother, Deborah (Wadden) Chisholm; sisters, Jean Pearl (Doug) and Kathy MacIntosh (William), both of Louisbourg; sisters-in-law, Darlene Chisholm (Chris), Louisbourg, and Tula Chisholm (Colin), Athens, Greece. Jack loved his nieces and nephews, Leigh LeCreux (Ted), Florida, Jean Chisholm, Greece, Doug MacIntosh, Louisbourg, Jacqui Dawes (Jeff), New Brunswick, Adam Chisholm (Stacey), Enfield, and Ryan Chisholm (Younghee), Dartmouth and his grand-nieces and grand-nephews. ¬¬¬Jack included as family his "in-laws" Lloyd and Norma MacInnis whom he appreciated so much.
Jack was predeceased by his parents, William 'Bill' and Jean (MacDonald) Chisholm; brothers, Colin, Chris and sisters, Mary, Christine and Patricia. He was also predeceased by Bernadette Murray from his previous marriage.
Jack will be missed by his many friends and relatives throughout the Chisholm and MacDonald Clans. Jack was highly respected by his former colleagues at National Sea Products, Louisbourg, at Beaver's Construction, Louisbourg and in trucking both local and long-haul at Tom MacDonald Trucking and others.
The greatest joy in Jack's life were his two grandchildren. His life revolved around being with them and spending time with his family. He loved to tinker with anything mechanical and his special interest was classic cars. In addition to fishing, Jack enjoyed country music and conversation with friends, of which there were many. Jack will be remembered by all who knew him for his kindness, helpfulness and his generosity of spirit.
Visitation and memorial service to celebrate the life of Jack Chisholm will be held at Pier Community Funeral Home, 1092 Victoria Rd. (entrance on Church St.), Whitney Pier on Monday, August 8, 2022. A gathering of family and friends will take place from 1-2 p.m. with the memorial service to follow at 2 p.m. in the All Faith Chapel with Rev. Sheldon Chant officiating. Private interment will take place at a later date.
Donations in memory of Jack may be made to a charity of one's choice.
Funeral arrangements are entrusted to the care and direction of Pier Community Funeral Home.

Online Condolences
I