Westmount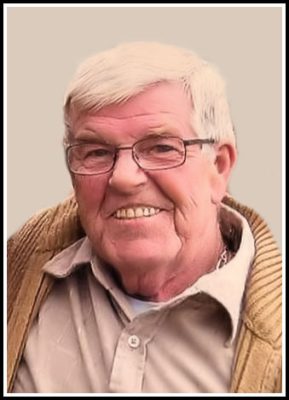 It is with great sorrow that we, the loving family, announce the passing of Kevin Augustus Walker of Westmount on Monday, July 4, 2022, at home in Westmount.
Born on June 28, 1947, in Sydney, Kevin was the son of the late Augustus 'Gussie' and Marjorie (Auld) Walker of Sydney.
Kevin was employed at the Nova Scotia Liquor Commission, Sydney River for many years before his retirement. Kevin will be remembered as a real jokester in his younger years. He played many pranks on his co-workers and friends.
Kevin is survived by his loving wife, Cathy (MacCuish) Walker; daughter, Chantelle Walker, Calgary, AB; sisters, Sharon (Murray) Adams and Carol (Ed) Penney. He will be fondly remembered by his nieces, nephews and friends.
Special thanks to the VON, Palliative Care Team and Homecare who all made Kevin's journey to the end peaceful and showed such care, not only to Kevin, but also to Cathy and family.
Visitation for the late Kevin Walker will be held at the Pier Community Funeral Home, Whitney Pier, 1092 Victoria Rd. (entrance on Church Street) on Friday, July 8, 2022, from 5-8 p.m. A celebration of Kevin's life will be held in the funeral home in the All Faith Chapel on Saturday, July 9, 2022, at 11 a.m. with Rev. Sheldon Chant officiating. Private family interment will take place Forest Haven Memorial Gardens, Sydney.
In lieu of flowers, donations in memory of Kevin may be made to the VON or Hospice Palliative Care Society of Cape Breton County.
Funeral arrangements are entrusted to the care and direction of Pier Community Funeral Home.

Online Condolences
Sincerest condolences on your great loss, Kevin was my friend and neighbour growing up. kindly extend our sympathy to all family. Sending love, Brian & Annette Tetford
To Carol and family,
We were sorry to hear that Kevin passed away. Many memories from being on the Mira.
From:  Bill & Glenna MacDougall
Sincere condolences to Cathy, Chantelle, and Sharon and Carol and extended family. May you find comfort in cherished memories.
From:  Faye MacIntyre
Sharon and family,
I am so sorry to hear of your loss.
God bless you. You are in my prayers.
From:  Colleen Cassivi
Carol & Family
Cathy, Chantelle & Family,
We were saddened to read of the passing of your brother Carol. Losing a brother is never easy, especially when he is your "one and only"….our deepest condolences. Also to Cathy and daughter Chantelle…my heart breaks for you. Although we have not seen each other in a long long time l still remember you Cathy as one of my favourite people from Sydney Forks and l know your husband was a very special person and kind person like you. I hope the many wonderful memories will help to ease your pain as you grieve the loss of your husband, father and brother. Thinking of you with 💗
From:  Ellen (Edwards) & Donnie Bacich
So sorry to hear of Kevin's passing. Our thoughts and prayers our with you at this difficult time. He will be sadly missed
From:  Rick Balcom
So sorry to hear of Kevin's passing. Our thoughts and prayers our with you at this difficult time. He will be sadly missed
From:  Rick Balcom
Cathy, I was so sorry to read about Kevin's death. I've thought of you many times and wonder how your doing.
Would love to chat with you. My email address is
diannhilll@gmail.com no 'e' in Dianne.
May God hold you in the palm of his hand.
From:  Dianne Hill
Sorry for your loss
From:  Brian Arsenault
Sending our sincere condolences to Kevin's sisters Carol & Sharon and his loving wife Cathy & daughter Chantelle. Growing up in the same neighbourhood as Kevin has happy memories for the Warren children – George, Vivian & Jayne Catherine. Carol was my friend. I fondly remember the Walker family and remember Kevin as a happy little boy. Although saddened to read of his passing I was pleased to read he fell in love, married had a lovely daughter and wonderful life to celebrate. My brother George, sister Vivian and I celebrate Kevin's wonderful life.
Hugs to the whole family, Jayne Warren-Clayton
I was shocked and saddened to hear of Kevin's passing and send my condolences to his family. Kevin and I were good friends when we were young and foolish and we had a lot of fun together but I moved to Alberta and made a new life for myself. Kevin was a very nice person and I should have made more of an effort to stay in touch. I have a picture of us and friends from 1966 and could email it to anyone who wants to see it. Contact me at mllukow@shaw.ca
From:  Mike Lukow