Whitney Pier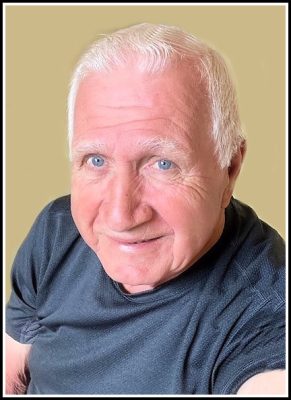 Following a very sudden encounter with ill health, it is with broken hearts and profound sadness, that our lives are forever changed. We the family, regret to announce the sudden passing of our dear father, grandfather, great-grandfather, affectionately known to all as 'PAPA ELMER' on Monday, July 11, 2022, at the Cape Breton Hospice, Sydney.
Born on February 9, 1943, in Quinan, NS, Elmer was the son of the late Theophile Muise and Margaret (Frotten) Muise.
Papa Elmer was a man of great integrity, a true 'Gentle-Man'. He was not a man of many words, but his actions spoke volumes. His kind heart and eagerness to give without limits, touched all who were graced to know him. His endless love for his family and friends was limitless. He was the most beautiful, selfless human around. Elmer was a man of "Quiet Faith" who attended Mass regularly and taught his family the importance of expressing gratitude for the countless blessings God graced our family with and right up to the very end he expressed his undying gratitude. He worked for Masons Wholesale for 25 years (without a sick day) and helped all those he could through his self-taught carpentry skills for many, many years. Apart from the love he had for his family, Elmer loved his horse racing, fishing and hunting and all the people he enjoyed these hobbies with. He also enjoyed shopping the weekly deals at various grocery stores for family and friends. Elmer loved his regular "tea times "with his many friends at "Anne's Do Drop In". For all this and so much more, he will be dearly missed and forever and always loved and will remain in our Hearts… Until We Meet Again!
Elmer is survived by his loving children, Peter Muise, Yarmouth, Rhonda (Adrian) Langlois, Sydney, Lesa (Tony) Conrad, Lower Sackville and Donnie Floyd (son by heart); grandchildren, Jeremy, Laurie, Corey, Evan, Brandon and Kaitlyn; great-grandchildren, Kiersten, Brody, Mason, Sean, Sawyer, Penelope, Bentley and Macie; siblings, Madeline, Marjorie and Joanne, as well as many brothers-in-law, sisters-in-law, nieces and nephews.
Besides his parents, Elmer was predeceased by his loving wife, Beverly and his siblings, Mable, Florence, Stan, Walter, Irene and George.
Memorial Mass will be celebrated at Holy Redeemer Church on Saturday, July 16, 2022, at 10 a.m. with Fr. Paul Murphy officiating. Live Stream will be available via Holy Redeemer Parish Facebook page.
Click Here:  http://Face Book at Holy Redeemer
Interment will take place in New Calvary Cemetery, Whitney Pier following Mass. Due to the recent rise in Covid-19 cases, masks would be greatly appreciated in church.
A very special Thank You to the amazing staff on 4A, Palliative Care and the Cape Breton Hospice facility. Although all staff were exceptionally amazing, an extra special thank you goes out to Nurse Tonya (4A) and Nurse Deanna 'Dee Dee' (Palliative Care/Hospice.) and to Dr. Mc Carville (4A), Dr. Saneea Abboud & Dr. Anne Frances D'Intino (both of Palliative Care/Hospice,) for your remarkable expertise, extraordinary compassion and beautiful loving care for our dear Papa Elmer.
Donations in memory of Elmer Muise may be made to Hospice Palliative Care Society of Cape Breton County.
Funeral arrangements are entrusted to the care and direction of Pier Community Funeral Home.

Online Condolences
My deepest condolence are with Elmer's family. My thoughts and prayers are with you all. May he RIP
From:  Carmella MacLellan
To my dear friend Lesa and her entire family, I am so sorry to be writing this condolence. Your dad was obviously a remarkable man who gave and received a tremendous amount of love. I can't imagine your loss. I just read his obituary and it was beautiful. I wish I had known him personally but I feel his spirit in Lesa and Kaitlyn. He is reunited with his lovely wife now for all eternity. God bless you all.
From:  Cindy, Scott, Mary, Cameron and Luke
Dear Peter, Rhonda . Lesa and families:
We are so saddened by the loss of Uncle Elmer. He was a sweet, caring man, who showed his love through few words but many kind actions. He will be truly missed.
Love, Dave, Mary Janine and Andrea
From:  Mary and Dave French
My sincere condolences to Elmer's family for your loss. I was a lucky recipient of Elmer's carpentry skills over the years and will also miss his friendship. May your wonderful memories comfort you at this sad time.
From:  Mary Lou Aucoin
Lesa, Rhonda, Peter and families, so sorry to hear of your dad's passing, he was a great man as we all knew and an honor and pleasure to have know, i will miss seeing his smile and wave everytime i seen him. Our thoughts and prayers are with each and everyone of you. As you know, your mom will be waiting for him on the other side with open arms and a big smile. xoxox
From:  Jackie Matthews
My deepest condolence are with Elmer's family. My thoughts and prayers are with you all. May he RIP
From:  Carmella MacLellan
Fond memories, Rest In Peace.
From:  Sham MacDougall
Sincere condolences to Elmer's family on his passing.
From Sheldon & Sue Nearing
My deepest sympathy for the loss of your father and mom. Truly lovely people. You're in my thoughts and prayers.
From:  Arnold Burnard