Sydney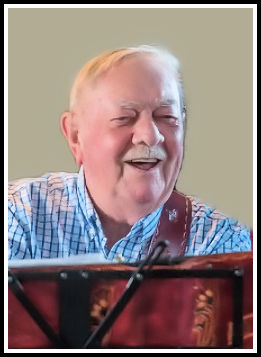 It is with heavy hearts, that we, the family announce the passing of William 'Bill' Joseph MacIntosh of Sydney. Dad passed away on Saturday, July 9, 2022, with his family by his side.
Dad was born on June 19, 1935, in Halifax to the late Walter and Emma MacIntosh of Inverness. Dad is predeceased by our mom, Kay Landry, in 2017, just a few months after celebrating their 60th wedding anniversary.
Bill was a dedicated, caring and compassionate husband, father, grandfather, great-grandfather and brother. Dad was employed by the City of Sydney as a timekeeper for 35 years, retiring in 1995. He was also a call-fireman for 20 years and a member of the Canadian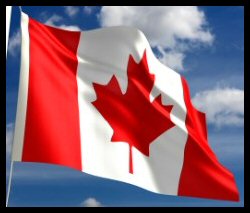 Armed Forces Reserves, retiring as a Warrant Office after 25 years of service. Bill was a loyal member of the Royal Canadian Legion, receiving his 40 year pin in 2021. He was a member of the CB Radio Club in the 1970's and his handle was "Super-Cop" (mom was "Frenchie"). He was an avid bowler, dart player, Pittsburgh Penguins fan, Cape Breton Eagles season ticket holder and a so-so tarabish player (because he cheated). During the summer he liked camping and bonfires at MacKinnon's Campground. He also had a love of music and sang with Memory Lane Singers, played with the Ukulele Strummers, and often could be heard telling anyone who would listen about his Gibson J50. One of dad's greatest claims to fame was when he and mom went to Branson, Missouri for their 50th anniversary and he got to go on stage at the Branson Famous Theatre and sing "Roll'in in my Sweet Babies Arms".
Bill is survived by his children, Tom (Paulette), Roseann (Doug), Rhonda (Keith) and his grandchildren, Megan (Troy) and Jeff. He also had the privilege of being 'Papa Bill' to his two great-grandchildren, Ariya and Xander. He is also survived by his sister, Patsy of Inverness. We would be remiss if we didn't mention Molly, his fur baby.
Visitation and memorial service to celebrate the life of William 'Bill' Joseph MacIntosh will be held at Pier Community Funeral Home, 1092 Victoria Rd. (entrance on Church St.), Whitney Pier, on Thursday, July 14, 2022. A gathering of family and friends will take place from 10 to 11 a.m. with the memorial service to follow at 11 a.m. in the All Faith Chapel with Fr. Paul Murphy officiating. Interment will take place in Resurrection Cemetery, Sydney Forks.
In lieu of flowers, donations in memory of Bill can be made to a charity of your choice.
Funeral arrangements are entrusted to the care and direction of Pier Community Funeral Home.
We hope you and mom are once again dancing together with the angels…. Hollywood kiss!

Online Condolences
Sending heartfelt condolences to Bill's Family! George very much enjoyed playing guitar and singing with Bill at the Arm of Gold camp grounds in Bras d'or !RIP Bill !Love and PRAYERS Flora and George Conn
Our condolences to the Family.
From:  John Shannon
It was a privilege to be a part of Bill's life as being Rhonda's sister in law. I will always remember his "hello dear!" Followed by a great hug…
Wonderful family get togethers and celebrations over the years. Lots of beautiful memories.
Bill and Kay are together again. Maybe dad greeted him with a beer.
Sending love and prayers,
Kimberlee
From:  Kimberlee MacNeil
Deepest sympathies in the loss of your father and grandfather. He was a lovely man and a fine gentleman. We used to play together at Ukulele Strummers where his humor and skill was always appreciated. May fond memories bring comfort in the days ahead.
From:  Debi Couture
Our condolences to you Rhonda and Keith on your loss.
From:  Billie and Glenn Counsell
Tom, Roseann and Rhonda .Our deepest sympathy on your loss of your Dad… A kind, soft spoken gentlemen. He surely was a loving Father. He will be in our hearts and prayers, as will you. RIP
Darlene (MacPhee) Csernyik and Byron MacPhee Jr.
From:  Darlene (MacPhee) Csernyik