Halifax/Cape Breton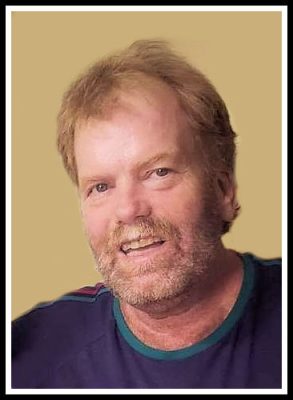 As Donald often said, "Let me ask ya' somethin'."
If you got to ask a loved one just one more question, what would it be?
Donald Kenny was a caring son, brother, uncle and friend. He left this world suddenly on Sunday, July 24, 2022, at age 60.
It's no secret that Donald lived a more challenging life than most. However, it will be his ability to push through his circumstances that he will be remembered by. Donald could accomplish anything he set his mind to. From an early age, he thrived at every sport he tried his hand at. Whether it was baseball, hockey or golf, if he could play with his father and brothers, he was there.
After 23 years working at Ashburn Golf Course, you could say it became a second home for him — one that was both a safe-haven and a place where he could challenge himself. We know his helpful presence, quirky habits and bright smile will be greatly missed.
Donald had the unique ability to make everyone feel at home and part of the family. Maybe it had something to do with his never-ending list of questions, or it could be his knack for convincing you to do almost anything — either way, Donald's heart couldn't have been any bigger. He constantly worried for the health and happiness of his family, sending up a daily prayer for everyone in his life. His inquisitive mind and genuine innocence offered a unique perspective on everything life had to offer.
The simplest pleasures in life brought great joy to Donald. There was nothing he looked forward to more than coming home on vacation to spend each and every day with the people he loved. Whether the time was spent playing crib, watching the Leafs with his Pops, or gathering around the crowded dining table, Keith's in hand, Donald just wanted to be around his family.
Donald will be forever cherished in the hearts of, his mother, Catherine 'Sis' MacGillivary; father, Howard Kenny (deceased); sister, Lorraine (Brian) Harris; brothers, John (Elaine), and Michael (Shelly); nieces, Shantel (Nathan), Caitlin (Mariko), Jenna (Kendall), Janelle (Ryan), and Megan (Johnny); nephews, Josh, Jordan (Meaghan), and Aaron; aunts, Maureen (Jim) Doyle, Dorothy (Albert) Sumarah, Colleen (John) Dezagiacomo, Elaine (Roddie, deceased) MacGillivary, and Mona MacDonald; uncle, Elio Iannetti and sisters-in-law, Karen and Shannon.
Visitation and memorial service to celebrate the life of Donald Kenny will be held in Pier Community Funeral Home, 1092 Victoria Rd. (entrance on Church St.), Whitney Pier on Wednesday, August 3, 2022. A gathering of family and friends will take place from 11 a.m. to 1 p.m. with the memorial service to follow at 1 p.m. in the All Faith Chapel with Fr. Dennis Lamey officiating. Interment will take place in Forest Haven Memorial Gardens, Sydney.
Memorial donations in memory of Donald may be made to Hope for Mental Health.
Funeral arrangements are entrusted to the care and direction of Pier Community Funeral Home.

Online Condolences
My condolences to Donald,s family. We had some good times. Sorry you left us at an early age Don. Rest in peace buddy.
From:  John Misener
I was saddened to read of Donald's passing. I remember him well from school yard days as a kind friend. My condolences to all.
From:  Laura Lee Langley
"Sis and family" our thoughts and prayers go out to you during this very difficult time.
From:  Frank & Carlotta
Sis & Family
So sorry to here of Donald passing it is not easy to loose a son I been there Will keep Him & the Family In my Prayers . May God Bless you all
From:  Ada Hagen
Sorry for your loss/ RIP Donald
From:  Danny Smith
So very sorry to hear of Donald's passing. Hugs and prayers Sis and family
From:  Brenda Philpott
Our sincere condolences on Donald's passing our thoughts and prayers are with you all at this time
From:  John and Judy cechetto
"Sis and family" our thoughts and prayers are with you during this very difficult time.
From:  Joe and Mary MacPherson
To the Kenny family, I am so sorry to hear of Donald's passing. My heartfelt condolences to the family.
From:  Brenda (Antle) Evong
Our deepest condolences to the family . So sad to hear of Donald's passing. We hope all the good memories with Donald will help you get through this difficult time.
From:  Pearl and Gary latour