Sydney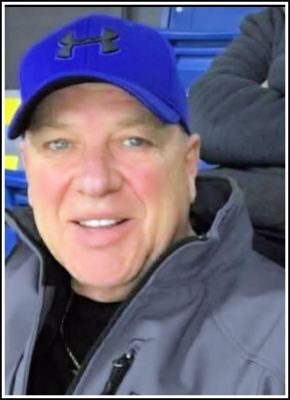 It is with deep sadness that we, the family, announce the death of our beloved, Vincent Healey on Wednesday, July 13, 2022, at the age of 63 years, after a courageous battle with cancer.
Born in Sydney, Vincent was the son of the late Margaret and Earl Healey.
Vincent worked at Sysco Steel for a number of years and later studied to obtain his Millwright certificate. His trade took him to job sites across the country.
Vincent was a kind and caring person with a compassionate spirit. He was known for his easy-going nature, storytelling, quick wit, keen sense of humour and his charm. He was always there to lend a helping hand and offer some unsolicited advice no matter what the task.
Vincent enjoyed spending time with the boys at Tim's, day trips on his Harley around the island, having chats on his front steps with friends and neighbours, attending Eagles games, enjoying daily harbour activities from his deck and watching Blue Jays games. He was a past member of the Schooner Curling Club. He was happiest when spending time with Katy and his grandchildren. His grandkids filled his heart with joy.
Left to mourn are his daughter, Katy Mahoney; grandchildren, Braeden and Meredith MacNeil; his sisters, Evelyn Young (John), Kelley Laughlin (Brian) and Jo-Anne Healey (Dr. Kory Tuominen) and his lovingly devoted friend, Judy Ryan. A very special thanks to Vincent's loyal group of friends who provided him with love and support through visits, calls and texts, during these last several months.
Our family would like to extend our heartfelt thanks to the Cape Breton Cancer Center and the exceptional staff at the An Cala Palliative Care Unit for their compassion, dedication and family support.
Visitation for the late Vincent Healey will be held at the Pier Community Funeral Home, Whitney Pier, 1092 Victoria Rd. on Friday, July 22, from 4-8 p.m. Funeral Mass will be celebrated at Holy Redeemer Church on Saturday, July 23, at 10 a.m. with Fr. Paul Murphy officiating. Due to the rise of Covid cases, masks are required at the Mass.
The Mass will be live streamed on the Holy Redeemer Parish facebook page.
Click Here: http://Face Book at Holy Redeemer
Interment will be held at Resurrection Cemetery, Sydney Forks on Wednesday July 27, at 11 a.m. Donations in Vincent's memory may be made to the Horizon Achievement Centre or Cape Breton Regional Hospital Foundation's "Cancer Care Here at Home" campaign.
Funeral arrangements are entrusted to the care and direction of Pier Community Funeral Home.
God saw you getting tired,
and a cure was not to be,
so He put His arms around you,
and whispered, "Come to Me."
With tearful eyes we watched you,
and saw you pass away,
and though we loved you dearly,
we could not make you stay.
A golden heart stopped beating,
hard working hands at rest.
God broke our hearts to prove to us
He only takes the best.

Online Condolences
We are saddened to hear of Vince passing. Our sympathy is extended to the Healey family. Our thoughts and prayers are with you all at this difficult time.
From:  Stuart and Florence (Cholock) Mackenzie
Tony and I send our condolences to the Healey Family. Vince grew up next to my Aunt Sophie and we always saw Vinve and his sister when we went to visit. RIP Vince
From:  Helen Szucs (Rozicki)
Healey family, so sorry for the loss of Vince, our thoughts and prayers are with you all.
From:  Jackie and Bruce Matthews
So sorry about Vince's passing, we wish to offer our most sincere condolences RIP
From:  Dan & Nancy Smith
Deepest sympathy to the family of Vince,a good friend and neighbor, always had a good story and a laugh, he will be missed.
From:  Johnny Pearson
Kelly, Brian and family
Eric and I are so sorry to hear of your brother Vince's passing. Our condolences to you and your family at this time.
From:  Colleen MacLeod
We are very sorry to hear of Vince's passing. He died way before his time but he certainly lived life to the fullest. He was a fine man and he will be sorely missed by not only his family but also by his many friends.
From:  Regina and Colleen Gillis
I grew up with Vince in the Broadway area. I moved to Halifax in my twenties but came home often. I would visit Tim's in the Pier with my older brother and almost religiously I would bump into Vince. He also had a smile a kind word and a great conversation. He never forgot our friendship and he will be sadly missed. Rest In Peace old friend.
From:  Joey Collins (Broadway)