Sydney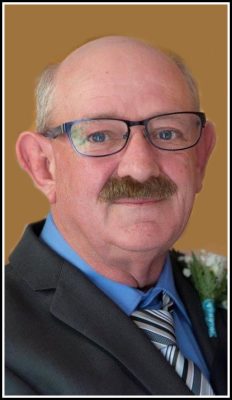 We, the family of James Anthony Campbell, 60 years old, of Sydney, regret to announce his sudden passing on Tuesday, July 5, 2022, at the Cape Breton Regional Hospital, Sydney.
Anthony was born on December 23, 1961, grew up in the small town of Bateston and was the son of the late Willy J and Margaret Campbell.
Anthony devoted his life to helping others as a volunteer paramedic in Louisbourg for many years before going on to start his career as a Special Constable for the Cape Breton Regional Police, a position that he held with great pride. Dad always shared with us to treat people with dignity and respect even in their toughest times, Dad was very well respected in the policing community.
Anthony loved spending time with his 'Little Man', Colin and his 'Little Girlios', Paislee and Dani. Dad's grandchildren were his whole world.
Anthony was also an avid horse race lover for years and you would find him fence side at Tartan Downs and in recent years "watching the races downtown".
Anthony is survived by his loving children, Tony (Jenn) Campbell, Alyssa (Chad) Green, and Adam Harpell; grandchildren Colin, Paislee and Dani; sisters, Sharon (Leo) Carter, Louise (Tommy) Carter, Linda (Philip) Burke, Marlene (George) Taylor, and Darlene Chisholm; brothers, Mike (Janet) Campbell, Patrick Campbell, and sister-in-law, Carolyn Campbell; as well as many nieces and nephews.
Beside his parents, Anthony is predeceased by his, brother, Joseph Campbell and brother-in-law, Chris Chisholm.
Visitation and Memorial Mass to celebrate the life of Anthony Campbell will be held at Immaculate Conception Church in Main-a-Dieu on Monday, July 11, 2022. A gathering of family and friends will take place from 10 to 11 a.m. with the Mass to follow at 11 a.m. Fr. Evo DiPierro officiating. Interment will take place in the parish cemetery, Main-A-Dieu.
In lieu of flowers, donations in memory of Anthony may be made to a community food bank of your choice.
Funeral arrangements are entrusted to the care and direction of Pier Community Funeral Home.

Online Condolences
So very sorry to hear of your loss . Anthony was a great guy and will be missed . God bless . With our deepest sympathy.
From:  Raymond & Rosie Lahey