Sydney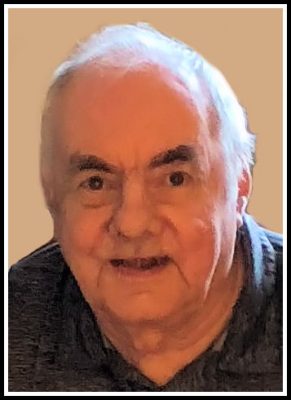 It is with deep sadness and broken hearts that we, the family, announce the passing of David Gillis on Sunday, July 24, 2022. He passed peacefully at Harbourstone Enhanced Care where he resided for the past 9 years.
David was born on October 6, 1939 and raised by Alan and Margaret Gillis in New Waterford.
David leaves to mourn his three daughters, Kelly Yardley, Donna Fogarty (Kieran) and Kimberley Gillis from his former wife, Mary Madeline (Diddy); as well as five grandsons, Kyran, Cody, Cameron, Curtis, and Austin.
Dave was a member of the Royal Canadian Legion for many years, and he enjoyed travelling with the baseball team. In his youth he enjoyed racing stock cars, playing hockey, and working as an auto mechanic. Most of his career was spent employed at Normie MacMullin's Esso in Ashby. He was an avid Toronto Maple Leaf fan and if he could not watch hockey on television, he would listen to it on the radio.
In most recent years, Dave would be spotted driving his scooter on the overpass in Whitney Pier in any weather conditions. Nothing would keep him home. He was always on the go. For those who knew him, his heart was bigger than his body and he would never hesitate to help anyone. Choosing to "be kind" was very easy for Dave. Most people would have a funny story about him and say things like "best mechanic in Sydney." He lived life to the fullest and will be forever missed.
Visitation and memorial service to celebrate the life of David Gillis will be held at Pier Community Funeral Home, 1092 Victoria Rd. (entrance on Church St.), Whitney Pier on Friday, July 29, 2022. A gathering of family and friends will take place from 11 a.m. to 1 p.m. with the memorial service to follow at 1 p.m. in the All Faith Chapel with Fr. Paul Murphy officiating. Interment will take place in New Calvary Cemetery, Whitney Pier.
Donations in memory of David may be made to a charity of one's choice.
Funeral arrangements are entrusted to the care and direction of Pier Community Funeral Home.

Online Condolences
Donna and family so very sorry to hear the lost of your father,our though and prayers are with you all.
From:  Gerald and Karen Pino.
Dear Donna and family,
I was so sorry to read of the death of your father today. I hope it brings some comfort to know that you and your family are in the thoughts and prayers of many today. My condolences, God Bless,
From:  Julia Townsend