Sydney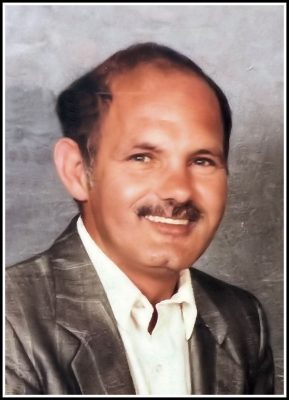 With heartfelt sadness we, the family, announce the sudden passing of our father, brother and great friend, Charlie 'Chaz' Risk on Monday, June 20, 2022, at the Cape Breton Regional Hospital, Sydney.
Born on May 5, 1951, in Sydney, Charlie was the son of the late Archie and Frances (McGinn) Risk.
Charlie is survived by daughter, Angie (Anthony); son, Randy; grandsons, Kenzie and Aidan; brothers, Archie, Art (Gayle) and Eddie; sisters, Elizabeth and Peggy (Glen); as well as many nieces and nephews with special bonds. He also leaves behind a special friend, Colleen Matheson.
Besides his parents, Charles was predeceased by brothers, Joe and Ricky; sisters, Winnie, Patsy, Frances, Milley and godchild, Carrie McPhee.
Charlie will be deeply missed by family and many friends. Dad loved his hockey and was an avid Montreal Canadiens fan. Tarbish won't be the same at the Cedars Club without Dad. He was the kindest man and would give anyone the shirt off his back.
Visitation and memorial service to celebrate the life of Charles Risk will be held at Pier Community Funeral Home, 1092 Victoria Rd. (entrance on Church St.), Whitney Pier on Wednesday, June 29, 2022. A gathering of family and friends will take place from 1 p.m. to 2 p.m. with the memorial service to follow at 2 p.m. in the All Faith Chapel with Rev. Sheldon Chant officiating. Reception to follow at the Cedars Club, 30 MacKenzie Street, Sydney. Interment will be in Forest Haven Memorial Gardens at a later date.
In lieu of flowers, donations in memory of Charles may be made to Loaves and Fishes or other food banks.
Funeral arrangements are entrusted to the care and direction of Pier Community Funeral Home.

Online Condolences
Sorry to hear of your lose. Condolences to the Risk family.
From: cousin, Jake & Charlotte Risk.
Sending my condolences to the entire Risk family on Charlie's passing. Thoughts and prayers to you all.
From:  Michele Hawco
My condolences to the Risk family and all the friends and relatives of Charlie, the Risks were such a wonderful and prominent family of Townsend Street. I have many good memories of the neighborhood and the Cedars Club. Love From Qualicum Beach B C
From:  George Janes
So very sorry to hear of Charlie's death. I've met Charlie years ago , a wonderful man – I'm sure will be missed by family and his great many friends! I'm sure wonderful memories will be shared among those who knew him! My condolences to his family!
From:  Brenda Timmons
Tarbish: he may have been the 3rd best player in the club then came eddie up for second but then???? at the end of the day HE was a GOOD person ed an art an family sorry for your lost
From:  Bruce Macneill
Please accept my sincere condolences on the passing of Charlie, he will be missed by many
From:  Warren DeMone
Hi to the Risk Family:
Very sorry that Charlie passed away and also sorry that I was unable to make it down for the memorial service today. Chas was a special guy who coud make anyone laugh and he certainly enjoyed his Tarabish. As a child who moved to Sydney when I was 9 years old, the Risk family like many other Lebanese families treated the MacInnises like on of their own and we have always appreciated that. I will have a drink here in his memory and also at the Cedars Club when I get home on my next visit. Sending my condolences and love from Dartmouth.
From:  Dan MacInnis
Our condolences to the Risk family.
From:  John Shannon
Peggy and the Risk family, please accept our sincere condolences on Charlie's passing.
From:  Bev and Doug Power
It is with a heavy heart on the news of the passing of Chaz. There are not many people you meet that always made you feel better and less stressed than an encounter with such a community icon.
Whether it was on 'the corner'…next to Kay's and across from the Steel or at the Cedars…Chaz always was counted on for a good laugh, a gr8 memory of elders, siblings or community.
There was the many painting stories for so many and of course iconic card games with Eddie vs whoever wanted to challenge 'The Champs!'
Never Forgotten my friend!
Rest In Peace!!
From:  Fabian Joseph
My heartfelt condolences to the family & friends of Chazzy! Oh boy, the laughs we had over the years! Truly, such a kind and wonderful human being. Fly high my friend 💔❤You'll be missed
From:  Cindy Boutilier