Smelt Brook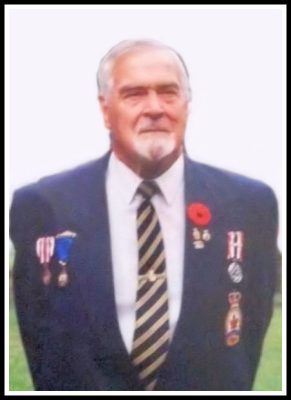 It is with great sadness that the family of Douglas Briand of Smelt Brook, Cape Breton, announce his passing. Douglas passed away peacefully at Buchanan Memorial Hospital, Neil's Harbour, on Monday, June 27, 2022, in his 93rd year, with family at his side.
Born on April 14, 1930, in Smelt Brook, Douglas was the son of the late Martha Ann (Dixon) and William Briand.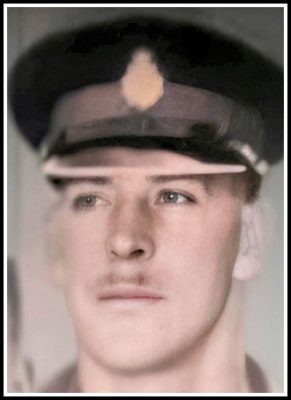 Douglas is survived by Susan (nee Rambeau), his loving wife of 67 years, whom he adored. Their's was a true, enduring, beautiful love story. Their bond is eternal.
Douglas is also survived by his loving children, Paul (Susan), Elgin NB, Phil (Allison), Windsor, ON, Vicky (Peter), Burlington, ON, Wanda, Windsor, ON and Heather (Shawn), Burlington, ON; 17 grandchildren, 25 great-grandchildren and 6 great-great-grandchildren.
Besides his beloved parents, Douglas is predeceased by his loving in-laws, Alice and George Rambeau; son, David; 10 brothers and 3 sisters; grandson Christian; great-grandson, Jaxson; great-granddaughter, Callie, and many other relatives and friends.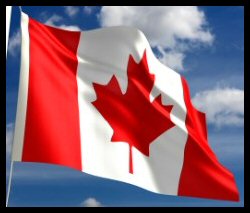 Douglas was a proud Veteran, having served in the Canadian Armed Forces as a member of the 1st Battalion Canadian Guards, being stationed in Germany and Ontario. Douglas was a tireless champion and supporter of Veterans. He worked to assist Veterans in receiving the benefits they deserved, and he created projects to ensure the community and younger generations always remember those who served. Douglas volunteered his time to provide care of maintenance of the cenotaph for decades and was very involved with Remembrance Day ceremonies throughout the region. Douglas was Past President of Branch 105 of the Royal Canadian Legion, Ingonish.
After being honourably discharged, Douglas and Susie settled in Oakville, Ontario and raised their family. They retired in 1988 and moved back home to their beloved Smelt Brook, Cape Breton, where they had grown up together. Together they built another beautiful home and life, seated along the ocean. Many family, and friends enjoyed their warm and generous hospitality over the decades.
Besides his greatest love, his wife and family, Douglas enjoyed spending time with their many friends. Douglas loved music and loved to dance. He loved the ocean. He loved talking to friends, family and passersby, sharing stories and insights. There was always room at their table for anyone passing by. And if you liked, you could enjoy a stiff drink or two. Douglas loved dressing up and he was a very handsome and proud man. He was a gentleman, a thoughtful man and the most patient man.
To say he will be missed is to say the least. Douglas, Doug, Dad, Papa, Grandpa, Grampy, Great Papa, Uncle Doug made an impact on so many, and he will never be forgotten. We have some comfort in the knowledge that he is reunited with so many he loved, who have passed before him.
We, Douglas' family would like to extend our heartfelt thanks to the staff at Cape Breton Regional Hospital, Sydney, and the NS EHS. Most special thanks to the entire staff at Buchanan Memorial Hospital in Neil's Harbour. Their loving care is a testament as to why Douglas wanted to be transferred "home" to his local community hospital. Sincere thanks to all who called, wrote and visited to offer love and support to Douglas and Susie, and the family, while Douglas was in hospital.
Visitation for the late Douglas Briand will be held at St Joseph's Catholic Parish Church, 430 Dingwall Road, Dingwall, on Sunday, July 3, 2022, from 2-4 pm. Funeral Mass will be celebrated on Monday, July 4, 2022, at 2 p.m. in St Joseph's Catholic Parish Church with Fr. Ikechukwu Alphonsus Iwuji officiating. Interment will take place in the parish cemetery, Dingwall.
In lieu of flowers, please consider donations to Buchanan Memorial Hospital Charitable Foundation info@bmhcfoundation.ca or any charity of your choice on Douglas' behalf.
Funeral arrangements are entrusted to the care and direction of Pier Community Funeral Home.

Online Condolences
To the family of Douglas Briand;
Sincere condolences on your loss.
In the summers of 09 and 10 I worked at the Home Hardware store in Ingonish, that was where I met Doug and Susan. Like so many other seniors from that "North of Smokey" part of the world, they had engaging and endearing personalities. From the time they came through the door, we knew we were in for a treat, they both had an organized shopping style and they always had time for a short visit, they had a way of making us all of feel a little lighter, by the time they hit the road back for Smelt Brook.
With fond memories,
Chas
From:  Charles MacInnis