Meat Cove/Sydney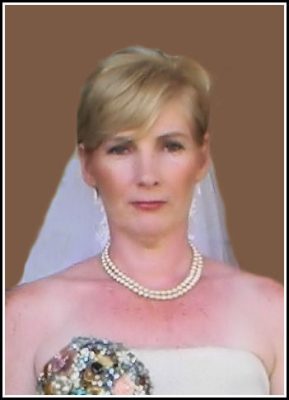 We are saddened to announce the passing of our beloved wife, daughter, sister, aunt, and friend, Tamara 'Tammy' Marlene MacLellan, on May 14, 2022, at home in Sydney.
Born on September 5, 1968, in Meat Cove, Tammy was the daughter of Danena MacKinnon and the late George MacLellan.
Tammy had the opportunity to prepare for this time and has asked us to share with you her passing in her own words:
"I feel so blessed to have been able to have passed at home surrounded by my most cherished people. I am survived by my loving husband and care giver, James Campbell, who created with me a life worth living; my mother, Danena MacKinnon, who showed me how to walk through this world with grace and fortitude all the while displaying kindness and mercy; my kind-hearted and supportive sister, Anna (Paulie Buchanan), who was gracious enough to share her family with me; my oldest brother, Chris, who taught me how to love with compassion; my loyal brother, Robert, who always made me feel protected; my hardworking brother, Darrell, who was my ever present helper, and my chosen brother, Derrick, who kept me connected to my roots.
I was predeceased by my dad, George MacLellan; my oldest brother, Ricky; my grandparents who helped raise me; as well as many aunts, uncles, cousins and friends. I've been assured that I will again find myself in their company.
To my nieces and nephews, thank you for sharing your lives with me. Being your aunt was one of the biggest honors of my life. I cherish each and every one of you. I have to say I learned from the best-Dodie, you were one of my greatest role models. Thank you to my aunts, uncles and cousins for showing me so much love and support. There have been some very special ones along the way. Thank you to my sisters-in-law, Deidre and Tracy, for inviting me into your families and allowing me to witness the beauty of motherhood. To my friends, thank you for showing me I was worthy of love and belonging. A special thank you to those who became my soul sisters and remained with me until the end, you know who you are. Thank you to James' children, James (Chelsey) and Jalise, for sharing so many precious moments with me, especially, Carter and Charlotte.
To the bearers who carried my remains to its final resting place, thank you. You all held a very special place in my heart. A special thank you to the staff and volunteers at the Cancer Centre and Palliative Care, who always go above the call of duty. You truly are exceptional people.
Some may look at the date of my passing and think that I had a short-lived life, but the opposite is true. It felt as though I've lived several lifetimes. The most impactful was the result of a spiritual crisis at the age of 30 that was brought on by the suffering in the world including my own. The experience was so powerful that it caused me to pursue answers only God could give. God, in turn, forged a path that I would follow, albeit reluctantly at times, for the remainder of my life. It shaped the person most of you had come to know.
In lieu of flowers, and if it resonates with you, perform a random act of kindness. Do it for yourself even. The most precious gift you can give is your time. Thank you for having spent some of it on me."
Visitation for the late Tammy MacLellan will be held on Thursday May 19, 2022, at the Meat Cove Welcome Centre, Meat Cove, from 2 to 4 p.m. for family only, and 7 to 9 p.m. for everyone.
Funeral Mass will be celebrated on Friday May 20, 2022, at 2 p.m. in St. Margaret's of Scotland Church, St. Margaret Village, with Fr. Duncan MacIsaac and Fr. Alphonsus officiating. Interment will take place in the parish cemetery.
We will miss Tammy dearly and will cherish the time she spent in our lives.
Funeral arrangements are entrusted to the care and direction of Pier Community Funeral Home.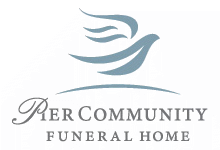 Online Condolences
My deepest condolences to you James and to Tamara's extended family, Tamara was a beautiful person.
From:  Jim Sweeney
ames and family. We are so sorry to hear of the passing of your beautiful wife. Our thoughts and prayers are with you and your families during this difficult time. May you RIP Tammy
From:  Tracey Grabher and Robert George
My deepest sympathy to all the family. Tammy was a wonderful person and a kind and giving soul. ❤
From:  Diana Deveau
Well said, Tammy. You are an inspiration
From:  Blaine MacKinnon
Cousin James… My sincerest condolences to you during a difficult time. My hands are held high in Prayer for the passing of Tammy. Your Wife. Best Friend, Your Heart. May the Almighty wrap you up in his Grace and give you comfort and love, may your Heart continue to beat with Life and Love as time goes by. You are in my Prayers and in my Thoughts… WE Love you James…. All our LOVE. Mae, Anthony and Me ( Gail ) . Gods Grace be with you now and forever…
From:  GAIL DOUGLAS
My heartfelt condolences and deepest sympathy to James, the family and many many friends, for their loss. Tamara was a beautiful soul, a great neighbor, and most importantly, a dear friend. She was a loving spirit that touched my life in so many ways. I am sure there are dozens upon dozens of people that feel the same way. It was an absolute honour and pleasure to have her in my life. I will never forget her! Rest assured, her seat in God's kingdom is waiting for her.
My thoughts and prayers are with you all.
From:  Marcia Thompson