Sydney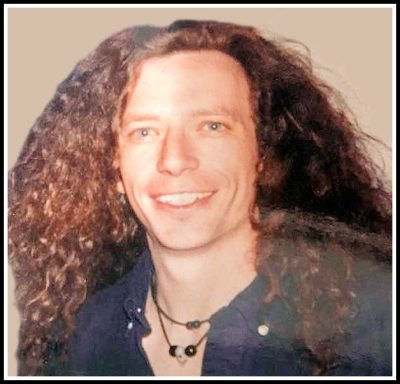 With heavy hearts, the Lewis family shares that our dearest Harvey peacefully passed away in his childhood home on Thursday, May 26, 2022, with his wife, Heather, by his side.
Born on May 26, 1964, in Sydney, Harvey, the youngest of nine, grew up in Whitney Pier. As a young man he loved to play hockey, coached the football team, and play his guitar. His work ethic was embedded early on as he worked at A&W and his brother's restaurant, The Town House.
At 18, Harvey headed to Toronto to chase his musical dreams. He was a founding member, lead vocals and rhythm guitar for the all original band, Disaster Area (named after his favourite author Douglas Adams). Soon, they introduced Metallica songs to the repertoire which led to the creation of Metallica tribute band Battery: Masters of Metallica. Battery gained fast attention leading to over a decade of nonstop touring of North America, a cameo on Alfred Hitchock Presents: Night Creatures, interviews on MTV, Much Music and several metal magazines including Metallica's fan mag, So What. Battery was requested to open for Metallica on the Garage Inc tour and Harvey was one of 5 selected to audition for James Hetfield as a guitar replacement while James' arm healed from a pyro accident.
In 1999 Harvey married Heather and soon settled in her hometown of Louisville KY. He continued to make a name for himself locally as a much sought-after lighting director holding residencies at Headliners Music Hall and The Mercury Ballroom (a Live Nation venue).
2006 brought Harvey's most prized achievement, his son, Alexander 'Alec' Campbell Lewis. His pride and joy who shares the same birth date. In 2017 Harvey relocated his family back to his beloved Cape Breton Island and childhood home where he pursued painting, sketching and fishing. After several years of bravely navigating several chronic illnesses, 2022 brought end stage lung disease. Harvey's generosity, wit, humour, humility, loyalty, patience and perseverance will live on through all the lives he's touched so deeply through the years.
Harvey was preceded in death by his father, Raymond Lewis; brother, John Lewis and sister, Norma O'Shea (Paddy).
Harvey is survived by his mother, Catherine (MacDonald) Lewis; wife, Heather (Thrush) Lewis; son, Alexander 'Alec' Campbell Lewis; brothers, Bert (Maurina) Lewis, Neil (Dale) Lewis and sisters, Sandra (Bob – deceased) Hussey, Cathy (Ray) MacDonald, Margaret (Mike – deceased) Gushue, and Rebecca Lewis.
Our deepest thanks to the numerous healthcare workers, friends and family that have supported us these last few years in Harvey's time of need
There will be no visitation. Memorial service to celebrate the life of Harvey Lewis will be held at Pier Community Funeral Home, 1092 Victoria Rd. (entrance on Church St.), Whitney Pier on Wednesday, June 1, 2022, at 2 p.m. with Jane Keller L.L.W.L. officiating. Covid protocols will be practiced at the service and for those unable to attend, Live Streaming will be available on our website at the time of the service. Click Here: https://www.facebook.com/35925689617/live/
Reception will follow in the funeral home.
Donations in memory of Harvey may be made to a charity of one's choice.
Funeral arrangements are entrusted to the care and direction of Pier Community Funeral Home.

Online Condolences
Kay, Cathy and families, so sorry to hear of Harvey's passing, our thoughts and prayers are with you all xoxox.
From:  Jackie Matthews
My sincerest condolences to the Lewis family worked with Harvey at Townhouse restaurant we was always so joyful an full of fun an great guy to work with RIP
From:  Kim Lahey Mickey
My heartfelt condolences to Harvey's wife Heather and son Alec, Also to Kay and Harvey's brothers and sisters. May he Rest In Peace.
From:  Judy (late Roddie) Mac Arthur
My deepest condolences Bert, Rebecca, your mother and all your family especially Harvey's family. A beautiful service. The pictures and your eulogy Bert made me wish I had met him. A wonderful way of honouring Harvey's memory.
From:  Fran Payne
We were very saddened to hear of Harvey's passing. Such a truly talented and generous person. Harvey touched so many people as he lived his life to it's fullest, following his passions. Our deepest sympathies to the Lewis family.
From:  Ron and Joanne Evely
Bert, so sorry for you loss, hope to see you at memorial today
From:  Fred Martell