Sydney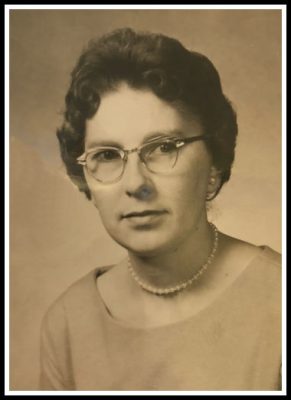 It is with sadness and wonderful memories that we, the family, announce the death of Anne Horechuk at the age of 92 on Saturday, May 21, 2022, at the Cape Breton Regional Hospital, Sydney.
Anne was born in Sydney on May 10, 1930 and was the daughter of the late Michael and Mary (Tetanish) Horechuk.
Tootsie was a kind and generous lady who loved being in the company of her family; she was always up for a good conversation and when you went to visit her, you never left hungry, or without something that she wanted to give to you.
Tootsie began her career as a stenographer for Sydney Steel in the 1950's until she retired in 1990. She was a great secretary and took pride in her work. Tootsie leaves behind many cherished memories in her 92 years and will be greatly missed by all who knew her. She holds a special place in our hearts.
Tootsie is survived by her brother, John (Jean) Horechuk; sisters-in-law, Barbara Horechuk and Stella Horechuk; nine nieces and nephews, Ken Horechuk, Christine MacNeil, Joni Gillmurray, Paula Johnson, Michael J. Horechuk, Steve Horechuk, Marie Horechuk, Cathy Horechuk-Macdonald and Michael Horechuk; as well as many special cousins and 15 great nieces and nephews.
Besides her parents, Tootsie was predeceased by her brothers, Fred, Nick and sister-in law, Gloria.
There will be no visitation for the late Tootsie Horechuk. Memorial Mass will be celebrated on Thursday, June 2, 2022, at 10 a.m. in Holy Ghost Ukrainian Church, Whitney Pier with Fr. Roman Dusanowskyj officiating. Reception to follow in the Ukrainian Hall. Interment will be in New Calvary Cemetery, Whitney Pier.
Donations in memory of Tootsie may be made to Holy Ghost Parish Building Fund or a charity of one's choice.
Funeral arrangements are entrusted to the care and direction of Pier Community Funeral Home.

Online Condolences
Our most sincere sympathies to the family!
From:  Father Roudnik and family, Montréal