Terrace, BC/Whitney Pier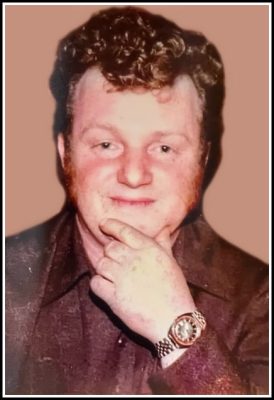 The family is saddened to announce the passing of James Candelora on Friday, May 27, 2022, in Terrace, British Columbia.
Born on March 6, 1949, in Whitney Pier, James was the son of the late Anthony and Phyllis (Hussey) Candelora.
James is survived by his daughter, Natasha; son, Anthony; grandchildren, Brandon, Ameylia and Ariel; sisters, Delores Smith (Arnold), British Columbia, Lucy Eaves (John), Massachusetts, and Annie Blais (Normand), Quebec; brothers, William and Joseph, British Columbia; along with numerous nieces, nephews and cousins.
James worked as a heavy-duty equipment operator. Jim was an avid hunter and fisherman. He was proud to talk about the 83 ½ pound salmon he caught.
Work took him out west, but his heart and soul remained in Cape Breton. It was extremely important to him to keep close ties with his family and friends in Nova Scotia. We will fulfill his wish to be brought home to the place on earth which he loved the best.
Internment will take place at a later date.
Donations in memory of James may be made to a charity of one's choice.
Funeral arrangements are entrusted to the care and direction of Pier Community Funeral Home.

Online Condolences
I never realized how much i would hurt when i lost you James to a better place for you keep busy fishing and hunting be happy
From:  Deloras and Arnold Smith
Please accept our deepest condolences to Jimmy's family. Our thoughts and prayers are with you all . May He RIP. Love Carmella and Connie MacLellan .XO🙏💞
From:  Carmella and Connie MacLellan