Louisbourg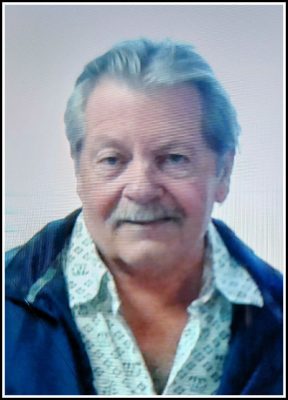 We, the family, regret to announce the sudden passing of our brother, Ronald 'Ronnie' Butts, age 68, on Tuesday, May 3, 2022, at home in Louisbourg.
Born on September 2, 1953, in Sydney, Ronnie was the son of the late Ronald and Louise (Kennedy) Butts.
Besides his parents, Ronnie is predeceased by his brother, Joseph in infancy.
Ronnie is survived by his brother, Terry (Ruth); sister, Donna (Terry); nieces, Julie, Kelsey and nephews, Logan, Matthew, and Jason.
Ronnie enjoyed fishing, which he did for over 30 years until retirement. He also enjoyed watching hockey with his cousin, Milton and socializing with many of his friends.
Graveside memorial service to celebrate the life of Ronnie Butts will be held at Stella Maris Cemetery, Louisburg on Monday, May 9, 2022, at 1:00 p.m. with Rev. Sheldon Chant officiating. All family and friends are welcome.
Donations in memory of Ronnie may be made to a charity of one's choice.
Funeral arrangements are entrusted to the care and direction of Pier Community Funeral Home.
Ronnie, you will always be loved and remembered.
Rest in peace dear brother.
Your wings were ready..but our hearts were not.

Online Condolences
Dear Donna and Terry and families so sadden to hear about Ronnie passing our thoughts and prayers are with you remembering the Butts as great neighbors and friends may God bless you and yours love Ann (Aubrey) Shepard and Robert (Sharon) Thomas.
From:  Ann Shepard