Sydney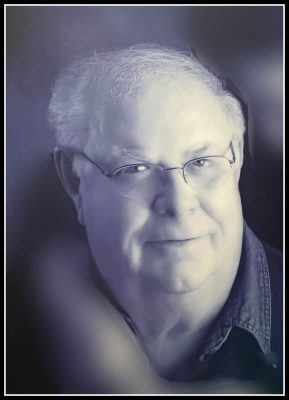 The Liard, Dan C. MacNeil has joined his Lord and heavenly family on Friday, April 29, 2022.
Born on February 21, 1939, in Sydney, Dan was the son of the late John Murdoch 'Johnny Dan C.' and Mildred (Lappin) MacNeil. He was a third generation Steelworker and a very proud Scotsman.
Dan's first passion was his family, who he truly loved. Being a proud Scotsman, he traveled with his wife, Valerie by car all throughout Scotland and landing in the outer Hebirdes, to the Isle of Barra. He enjoyed a good game of golf with his friends, fishing with his family in Margaree, and curling at the Sydney Curling Club. Dan was also a proud member of the Cape Breton Sports Hall of Fame with the Ward 6 Indians 1951 as the first Little League Champions. Dan will be missed by all who knew him.
Dan is survived by his loving and devoted wife of 55 years, Valerie; dear sons, Dan C. and Darren (Donna); darling daughter, Lisa (Gerald) MacLeod; brothers, Bill (Linda), and John (Theresa); sister, Colleen (Blick) Campbell; precious grandchildren, Kayla (Jeremy), Daniel, Rachel (Brett), Shaun (Brenna), Emily, James and great-grandchildren, Jaxon and Isabella. He is also survived by brothers-in-law, Sham MacDougall, Bob (Barb) MacLean and Ken MacLean.
Besides his parents, Dan was predeceased by sisters, Joan MacDougall, and Margie Kozera; brother-in-law, Walter (Bud) Kozera and special aunt, Sadie (nee MacNeil) Fogarty.
A special thank you to Dr. James MacKillop, V.O.N. and the amazing staff of the An Cala Unit of the Cape Breton Regional Hospital for their care and compassion given to Dan during his time of need.
There will be no visitation for the late Daniel MacNeil. Memorial Mass will be celebrated on Wednesday, May 4, 2022, at 11 a.m. in St. Marguerite Bourgeoys Church, Sydney, with Fr. Bill Burke officiating. Interment will take place in Resurrection Cemetery, Sydney Forks.
Click Here for Live Streaming:  https://www.facebook.com/pages/category/Personal-blog/Live-Stream-Funeral-Page-Cape-Breton-102548274792611/
In lieu of flowers, donations in memory of Dan may be made to the An Cala Unit of Palliative Care, Cape Breton Regional Hospital.
Funeral arrangements are entrusted to the care and direction of Pier Community Funeral Home.
"All Our Love Forever and Eternity "

Online Condolences
Valarie My sincere condolences to you and your entire family. May he Rest In Peace.
From:  Pat Almon
Deepest sympathy for your loss.
From:  Stephen Drohan & Family
Val, so sorry to hear of Dan's passing. My sincere condolences to you & your family. Hugs to you. I know your pain. My thoughts & prayers are with you. Sis Kenny
From:  Sis Kenny
So sorry to hear of Dan's passing. Condolences to Valerie and family.
From:  Peggy and Murray MacCuish
Valarie and family so very sorry to hear the loss of Dan. Our thoughts and prayers are with you all.
From:  Gerald and Karen Pino
Lisa and family.
Our sincere condolences from your Chartwells Family.
May your memories stay close to your hearts.
From:  Cheryl Briggs
Sincere sympathy to Valarie and Family. May the memories, family life and positive influence of Dan bring you all support and strength going forward.
From:  Eric Briggs
SINCERE SYMPATHY DARREN AND FAMILY FOR THE LOSS OF YOUR DAD. OUR THOUGHTS AND PRAYERS ARE WITH YOU AT THIS DIFFICULT TIME.
From:  Jim & Carol Manson
Valerie, my sincerest condolences to you and your family on the loss of your family's patriarch.
From:  Ann MacQueen
Very sorry to hear about Dan . I was not home and I did not read the paper where I was
From:  Murray & Peggy Mac Cuish