Wreck Cove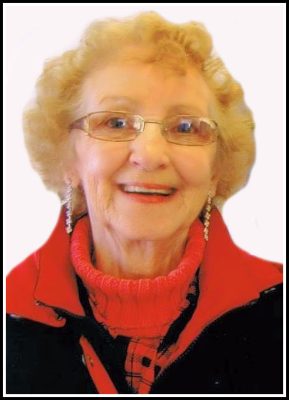 We, the family, are heartbroken to announce the passing of Mora Ann, a kind and gentle soul, on Thursday, April 7, 2022, in the Victoria County Memorial Hospital, Baddeck.
Born April 17, 1941, in Little River, to the late John and Rachel (MacDonald) MacAskill, Mora was the eighth of twelve children and a life-long friend to her entire family.
Mora is survived by her brother, John (Gail) MacAskill, Upper Sackville; sisters-in-law, Betty (Don R), Marg (Murdock) and Sharon (George); sons, Lennus (Debbie), Fox Creek, AB, Allan (Linda), Vernon, BC and Jason, North Sydney. Lovingly remembered by Allan's children and grandchildren, Wesley (Candice) and children, Jaylen, Kyla, Kinley and Brock; Ami (Gord) and children, Cole and Grace; Samantha (Brandon) and children Rex and Reverie and Jason's children and grandchildren, Tyler (Lindsay) and children Landon and Ava; Louis (Toni) and baby, Melody; Lee and children, Caiden, Cohen, Saraya Lee and Tyson.
Mom was predeceased by her children, Glen, Derrick, Wendy and Kim; son-in-law, Jackie MacRae and daughter-in-law, Nora MacKinnon; brothers, Don R, Murdoch, George, Archie, Norman John, Nelson and Charlie and her sisters, Sadie (Harry) Agulnik, Joan (Hughie) Beaton and Kay (Finlay) Buchanan and by fathers of her children, Clifford Gwynn and Lawrence MacLean. "Aunt Mora" holds a special place in the hearts of her many nieces, nephews, and extended family. She loved and was well loved in return.
We are grateful for the love and support from family, friends and neighbors, especially the Keigan family where she resided for the past years. A special thank you to Darlene and the home care workers who enabled her to enjoy staying with Mae, reminiscing about days gone by. Words cannot express our gratitude for the care Mom received in the Victoria County Memorial Hospital by all doctors, nurses and every single employee over her stay at the hospital.
A celebration of life will be held at a later date for the late Mora MacLean.
Donations in memory of Mora may be made to Palliative Care, Victoria County Memorial Hospital.
Funeral arrangements are entrusted to the care and direction of Pier Community Funeral Home.

Online Condolences
Lennus Alan Jason
Our sympathies to you all. Mora was a kind lady.
From:  Ken and Gwynn Shaw
My sincere condolences to all the family.
My thoughts and prayers are with you all.
From:  Roddie MacDonald
Rest in peace old friend from years ago. Didn't get to see you often in the last number of years.
We shared some good times but also some sad ones.
From:  Shirley Carmichael MacDonald
Dear Lennus, Allan & all the Family:
I was very sorry to read of your Mom's (Grandmother's/sister/friend) passing. Mora Ann was a sweetheart, and I've known her for years. I haven't seen any of you boys since you were young teens, but remember you with fondness. Lennus was my sister's ringbearer when she got married back in 1964. Take care of each other. May God surround you with His peace and comfort your hearts.
From:  Rev.Marsha (Pottie) Allen
To Mora's Family: I am so sorry for your great loss Mora was a very gentle and caring lady . I always enjoyed her company and I know she will be remembered by everyone who knew her. RIP Mora.
From:  Eileen MacKinnon (Lindsay 's G/Mother)
I am so sorry to read that Mora has passed away. My condolences to her Family. Mae and Darlene I feel for you .You were so good to her. I will miss seeing her when I come to Cape Breton.
From:  Jean Spencer