Whitney Pier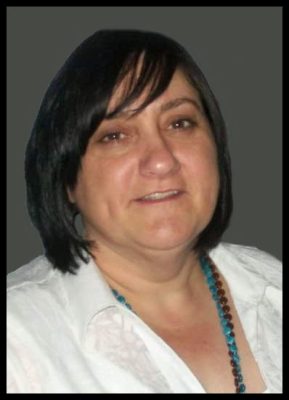 It is with heavy hearts that we announce the loss of our beloved mother, grandmother, wife, sister, and friend, Marilyn MacAulay, who passed away on Wednesday, April 27 in Sydney.
Marilyn was born on November 29, 1959 with a head her father fondly described as a "Sunkist orange", a story Marilyn retold with much amusement to all those who had the privilege of knowing, loving, and being loved by her.
Throughout her life, Marilyn was blessed with a devoted husband, three beautiful daughters, and six cherished grandchildren, who were not only her greatest sources of joy, but the objects of her unwavering love and affection. She was also grateful to have found a loyal friend and kindred spirit in Mary Poirrier, with whom she shared a special bond for 60 years.
Marilyn was deeply kind and immeasurably selfless, always putting others before herself and living for, and through, their happiness. Her warmth and compassion were rivaled only by her dedicated work ethic, which she brought each day to The Cove Guest Home for 35 years. There, she earned the admiration and respect of colleagues, residents, and guests alike, and was elected as shop steward to represent and advocate for her fellow employees.
Marilyn is survived by her husband of 43 years, Angus 'Gus' MacAulay; daughters, Carolyn, Cora (Sandy), Nicole (Jamus); grandchildren, Brandon (Mikaila), Nevaeh, Emma, Camden, Thomas, and Lucas; brothers, Richard (Sharon), John (Rita), Ronald (Anne), and Gary (Carmella); sister, Sharon (Ernie); along with many other family members and close friends.
Marilyn is predeceased by her parents, Tommy and Elizabeth (Carocci) LeDue; brother, Thomas LeDue; parents-in-law, Johanna and Angus MacAulay; sister-in-law, Edna MacAulay-Brayon and brother-in-law, Floyd MacAulay.
Although Marilyn will be missed just as fiercely as she was adored, she leaves behind a legacy of love that will be remembered, honoured, and carried on through everyone she held most dear.
Thank you for your heartfelt love and support during this difficult time, and to the EHS, nurses, and doctors involved for all the care they've provided.
Visitation for the late Marilyn MacAulay will be held at the Pier Community Funeral Home, Whitney Pier, 1092 Victoria Rd. (entrance on Church Street) on Sunday, May 1, 2022, from 5-8 pm. A celebration of Marilyn's life will be held in the funeral home in the All Faith Chapel on Monday, May 2, 2022 at 2 p.m. with Fr. Paul Murphy officiating. Private family Interment will take place in Oakfield Cemetery, Marion Bridge, at a later date.
Donations in memory of Marilyn may be made to the Heart & Stroke Foundation or charity of one's choice.
Funeral arrangements are entrusted to the care and direction of Pier Community Funeral Home.

Online Condolences
Angus ,Sharon & families of Marilyn my condolences to you all. Thinking of you all , Marilyn will sadly be miss bye all who new her. RIP my friend
From:  Marilyn Ryan
To Ron, Anne and all of Marilyn's family our deepest sympathy, may she rest in peace.
From:  Mary and Joe Matheson—— Glace Bay
We are sorry for your loss! Hugs! ❤ ❤ Boxer and Sandra (Carocci ) George
Sorry for your loss we knew Marilyn at a very young age she was always the same sweet person. Rip you will be missed
From:  Mary and Gordy Manning
Sharon and family so sorry for the loss of Marilyn. Our thoughts and prayers are with you all.
From:  Gerald and Karen Pino
I'm so sorry to hear of Marilyn 's passing, you will all be in my thoughts and prayers.
From:  Vanessa MacDonald Pettipas