Albert Bridge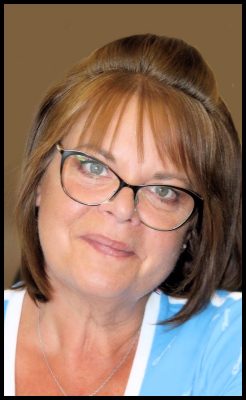 We, the family announce the passing of Heather Ann Parsons on Thursday, March 10, 2022, at home surrounded by loved ones.
Born on August 7, 1965, at the Sydney City Hospital, Heather was the only daughter to Edna (Zwicker) Mailman and the late Harvey Mailman.
Now that the formalities are over with, this kinda sucks huh?! If you're reading this, it means I lost my battle. I guarantee I was a warrior and didn't go down without a fight.
I am survived by my pride and joys my daughter, Robyn and my son, Lukas. My greatest accomplishment in this life. I'm also survived by my beautiful and loving Mother, Edna Mailman. I left behind my two amazing brothers, who were at my side through all this, my big brother, Kevin Mailman (Nancy) and my baby brother, Ellsworth (Sheri); along with my precious nieces and nephews. Robert Parsons you were my rock and dear friend. I know you'll take great care of our babies. Lisa Lavin, my friend of 50 years and my sister by heart, I love you, be strong Thelma. Theresa, thank you for the many retail therapy trips and being by my side.
I was predeceased by my beautiful Dad, Harvey Mailman. I have way too many people to mention so I'll leave it there, so it doesn't cost a fortune lol.
I was a stay-at-home Mom, my favourite job, but did take care of people in their homes for a few years, which I loved. At age 45, I went back to school and took disability services and graduated with honours. After working a few jobs at once and volunteering, I got the job I wanted at Horizon Achievement Centre. I cherish all the wonderful people I have met there.
Finally, I'd like to thank the amazing doctors, nurses, and social workers at the cancer centre. It takes special people to do your job. A special thank you to Dr. Glen Worth for the amazing care you provided over the years. A sincere thank you to Dr. Kodidad, Eleanor, the palliative care team and VON, for their care and support.
Visitation and funeral service to celebrate the life of Heather Ann Parsons will be held at Pier Community Funeral Home, 1092 Victoria Rd. (entrance on Church St.), Whitney Pier on Wednesday, March 16, 2022. A gathering of family and friends will take place from 1 to 3 p.m. with the service to follow at 3 p.m. in the All Faith Chapel with Denis Gervais from the Kingdom Hall of Jehovah's Witnesses and Rev. Sheldon Chant officiating. Interment will take place in Lochend Cemetery, Catalone, at a later date.
Covid protocols will be practiced at the service and for those unable to attend, Live Streaming will be available on our website.
Click Here:  https://www.facebook.com/35925689617/live/
Donations in memory of Heather may be made to the Cape Breton Cancer Society or the kingdom Hall of Jehovah's Witnesses
Funeral arrangements are entrusted to the care and direction of Pier Community Funeral Home.

Online Condolences
We are so sorry for you're loss. Our thoughts and prayers are with you all !
From:  Mallory & Emil Nygard
My deepest sympathy to all. It has been years since I saw heather but I do remember her smile and her kindness.
From:  Paul Carrigan
Robyn, Likud, family, and friends. So Sorry for your Loss
From:  Debbie Mahon
Sorry for you loss, my name Is Greg Pittman, I belong to the glace bay congregation of Jehovah's witnesses
From:  Gregory Pittman
A Warrior forever. You will always be missed Heather and your smile will be remembered forever. My thoughts and prayers are with you Robyn and Lucas and the family.
From:  Debbie MacDougall
My deepest condolences to the family., especially ,Robin and Lucas. Your mom was a great co-worker and she will be truly missed. thoughts and prayers to you all.
From:  David Clemens