Sydney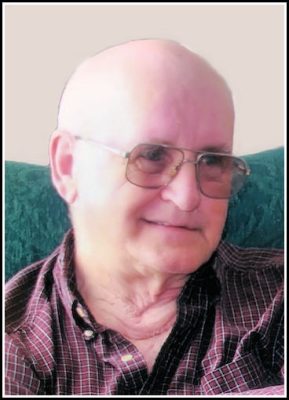 We, the family of Parker MacLeod, regret to announce his peaceful passing on Monday, March 14, 2022, at the Cape Breton Regional Hospital, Sydney at the age of 89.
Born on February 16, 1933, in Sydney, Parker was the son of the late Roderick and Sarah Catherine (MacInnis) MacLeod.
Parker started working at the Steel Plant at the age of 17 and worked there until he retired at the age of 55. In between layoffs, he drove a taxi in Sydney and as well, would go to Toronto to work at the CN Station to provide for his family. Parker was kind and generous to his children and was always there to help others in their time of need. We loved to listen to his stories over the years and many laughs were had. The family loved when he spoke to them in Gaelic.
Parker loved to travel with his wife, Snooks, back and forth across Canada from Newfoundland to British Columbia. Late in life, when he retired, he enjoyed going to listen to fiddle music in North Sydney and later on in Little Bras d'Or.
Parker is survived by his daughter, Vivian; sons, James, Donnie and Vince; grandchildren, Jacob (Melissa), Daniel, Parker (Holly), Sarah Jean (Henry), Peter, Anna, Megan (Michi), Jessie, DJ (Rachel) and Grace; great-grandchildren, Hailey and Hunter Orkish; sister, Marion MacLeod; sister-in-law, Audrey Matheson; daughters-in-law, Marguerite MacLeod and Deborah MacLeod and sons-in law, Joe Orkish and Jim Chisholm.
Besides his parents, Parker was predeceased by his wife, Beverley 'Snooks' (Richey) MacLeod in 2008; son, Eddy, 2021; sister, Mary Effie Lund, 2003; brothers-in-law, Billy Lund, 1992 and Roy MacLeod, 1991; daughters-in-law, Elizabeth 'Liz' MacLeod, 2018 and Christiane Cempirek, 2014.
Visitation and funeral service to celebrate the life of Parker MacLeod will be held at Pier Community Funeral Home, 1092 Victoria Rd. (entrance on Church St.), Whitney Pier on Monday, March 21, 2022. A gathering of family and friends will take place from noon to 1 p.m. with the private family funeral service to follow at 1 p.m. in the All Faith Chapel with Rev. Sheldon Chant officiating. Interment will take place in Forest Haven Memorial Gardens, Sydney at a later date.
Covid protocols will be practiced at the service.
Donations in memory of Parker may be made to Cape Breton Cancer Centre.
Funeral arrangements are entrusted to the care and direction of Pier Community Funeral Home.

Online Condolences
Sincere sympathies to the family of Parker MacLeod, please know our thoughts are with you at this time,
From:  Keats & Brenda Biron
Vivian and family so sorry for the loss of your Dad ,thoughts and prayers are with you all.
From:  Gerald and Karen Pino
To the family of the late Edward Parker Macleod. Our sincere condolences to the family .Condolences going to Son James who looked after his Mom and Dad before their passing. You all will have the memories to remember them.
From:  Barbara j Chiasson
To my Cape Breton Cousins,
So sorry to learn of the loss to your family.
I remember visiting Parker and Snooks as a kid with my parents, Herb and Marge MacLeod. Your parents were gracious hosts and always made us a great tea.I remember his visits to Boston to attend hockey games as if he wasn't staying with Aunt Margaret he would stay with my parents.
May he rest in peace.
Sincerely,
Audrey Macleod Pfeiffer