Membertou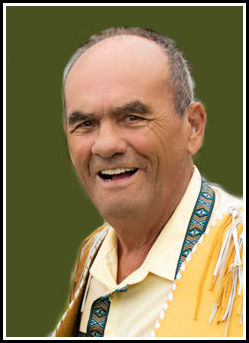 Thomas George Smith, age 75 passed away peacefully at his home in Membertou on Wednesday, February 9, 2022, with his loving wife, daughter and stepdaughter by his side.
George was a veteran who served from 1965 to 1979. He played with the Sons of Membertou and was a Captain for Membertou Fisheries prior to his retirement. George was an active member of AA for 47 years where he made many lifelong friends. George opened the Friday Night Jam where his love for music and friends shone. George loved to hunt with his buddies, Mike and Blair and travel with his wife, especially back home to Manitoba.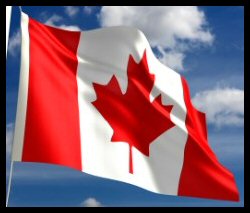 George is survived by his loving wife, Dale (Fougere) Smith; brother, Graham (Ada) Smith, Manitoba; children, Sandra (Ian) Christmas, Michael (Coralee) Smith, Paul (Joe) Smith, Dennis MacAdam (Linda) and Melissa (Robbie) Hennick; 15 grandchildren and 16 great-grandchildren.
George was predeceased by his parents, Mildred and Alex Smith; 15 siblings and one great-grandchild.
Visitation for the late George Smith will be held at his home on 23 L'nu Avenue, Membertou on Saturday and Sunday, February 12 and 13, 2022. Interment will take place at 11 a.m. on Monday, February 14, 2022, in Membertou Memorial Gardens, Membertou.
Donations in memory of George may be made to the Canadian Cancer Society or buy someone a coffee.
Funeral arrangements are entrusted to the care and direction of Pier Community Funeral Home.

Online Condolences
Bevan and I are so very sorry to hear of George's passing. What a loss to so many people. In all the years I have known George, he ALWAYS HAD A SMILE FOR EVERYONE.THE WORLD IS SAD,GEORGE,FOR YOUR PASSING.REST IN PEACE,DEAR SOUL.LOVE JOAN AND BEVAN
From:  Joan MacIntosh and Bevan Brennick
Sending our Sincere Sympathy to you Dale and all the family on the passing of your love one George. May your good memories of George that you hold dear in your heart help through this difficult time. Dale take care of yourself!! RIP George
From:  Alice & Bill Theriault
Dale so sorry to hear of George's passing.
From:  Mary Diane Hanson
Sending our Deepest Sympathy to Dale and Family !May God give you the strength and courage to help you through this difficult time. Charlie and Marie Conway, Halifax.
From:  Marie and Charlie Conway
Dale. So sorry to hear of George's passing. My deepest sympathy and condolences to you and your family.
From:  Ed Hillier
Dale our thoughts and prayers are with you at this sad terrible time. i guarntee you he will not be forgotten with sadness in our hearts.
From:  Wayne Gussie and carol
So sorry to hear of George's passing…what a loss to Membertou. My condolences to Dale and Sandra and all George's loved ones and his many, many friends. I'll always remember his hearty laugh, his hugs, his devotion to the friends of Bill W. He rarely missed a meeting at the trailer. I will miss him.
From:  Colleen Gillis
Dale and all your beautiful family
Oh my dear I am sending you my deepest heartfelt sympathy for your loss of George. He certainly helped me through years, as you did my dear. My love and prayers Dale Image removed by sender. ❤
From:  Trisch McLean
So Sorry For Your Loss!
From:  kenny Bereta
Dale and family:
We are so very sorry to learn of George's passing..
He was a man with a big and giving heart and he will be greatly missed. Sincere condolences to you and all of George's family. We will keep you in our thoughts and in our prayers as you walk this difficult road.
From:  Corrine and Hector Stubbert
George and I grew up together at Victoria beach…our families were lifelong friends for many generations. I have many fond memories of George. he was a kind and dear person. I extend my heartfelt condolences to all his family. he was a great guy whom I liked alot…one of my oldest childhood friends
From:  Garry David