Sydney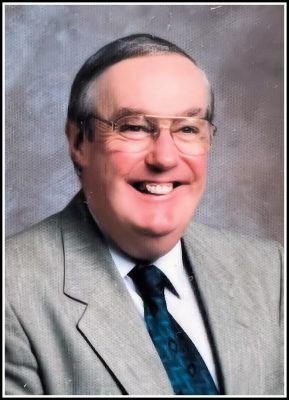 It is with great sadness that we, the family, announce the passing of Reginald 'Vance' McCormack, age 84, on Wednesday, February 9, 2022, at the Harbourstone Enhanced Care, Sydney River.
Born June 19, 1937, Vance was the son of the late Reginald and Myrtle (Ritchie) McCormack of Sydney.
At a young age, Vance had a love for collecting stamps, which grew into a vast collection of coins, foreign currency, post cards and many other items that were precious to him.
Vance was a member of the St. Andrews Masonic lodge #14, prince of Wales chapter # 10 past high priest, and Queen Elizabeth chapter #14, past worthy patron.
Retiring at 55 years old, Vance was a 40-year sales rep of Sears Canada. He met many people over the years, of those becoming lifelong friends. Vance enjoyed his morning routine, meeting up with friends at Tim Hortons, and gathering with friends and family at summer BBQs.
Vance is survived by his best friend and companion, Charlotte Reid and cousins, Debra Bond (John), Sydney, and Paul McCormack (Caroline), Dartmouth. Vance will be sadly missed by his friend, Gary Gallivan and his buddy, Clyde Hoban.
Beside his parents, Vance is predeceased by his cousins, Warnie and Walter Farmer.
As per Vance's wishes cremation has taken place with no visitation or service.
Donations in memory of Vance may be made to the Cancer Patient Care Fund, Cape Breton.
Funeral arrangements are entrusted to the care and direction of Pier Community Funeral Home.

Online Condolences
Charlotte and family
My deepest condolences to you. I worked with Vance many years ago at Sears he was a great guy My thoughts and prayers are with you all at this difficult time RIP Vance
From:  Mary Keeping
Our most sincere condolences to the all the loved ones of the McCormack Family on Vance's passing. A super gentleman and awesome salesperson! Vance will be sorely missed by all his Brethren of The St. Andrew's Lodge of Cape Breton N0: 7 AFAM where he was a Past Master and member for over 50 yrs.
From:  WB Gary F Kennedy Lodge Secretary
Mac Cormack Family
Sorry to hear of Vance passing I worked with Vance at Sears Will Keep Him & the Family in my Prayers May God Bless you all
From:  Ada Hagen
Charlotte/ Family
So sorry for your loss I worked with Vance at Sears many years ago
From:  Carol Ranni
Celebrating Vance's Wonderful Life and sending heartfelt condolences to his family and friends. Prior to my family moving from Sydney in 1958 we were friends. Pleasant memories always remain with us.
From:  Jayne Warren-Clayton